Introducing Coplen Christian Counseling
Even in his younger years, Walter Coplen, owner and counselor, felt a calling and need to help hurting people. After graduating with a Psychology degree, he worked in the mental health field in a secular setting. Here he realized that what he really wanted was to work in the field but also to include God and allow each person to integrate their Christian faith and beliefs in the process. Walter believes God called him to go to seminary where he received his Master's Degree in Marriage and Family Counseling from the Religious Education Department.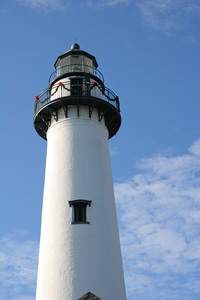 In 2003, Kelly Wright and Walter decided to open their own practice in Columbia and Coplen, Wright & Associates began. Today in 2013, we have seen it become Coplen Christian Counseling and it continues to provide a wide range of counseling services for individuals, couples, and families from a distinctly Christian perspective. Through an initial evaluative process, they identify a person's strengths, weaknesses and help them sort through their relationships and current life situation, to help them make sense of it all. Through the treatment planning process, the counselors work with the client to concretely chart a plan to actively reach their goals.
Besides general mental health issues such as depression and anxiety, the counselors have a passion for helping people who are struggling with relationships and conflict in their lives. Whether it is family, marriage or work related, they teach skills that can help people maneuver through the feelings and dynamics that impact their relationships. The counselors work with children age six and up, teens and adults. Throughout the year they also offer workshops, seminars and conferences on various topics including marriage retreats, ministry building skills training and general mental health issues.
Walter feels very strongly that the company will continue to grow and allow the counselors and employees to reach their full potential as Christians, as well as continuing to serve the many people who are reaching out for help in their personal lives so they can also reach their full potential.
Meet the Counselors
Walter Coplen is a Licensed Professional Counselor and National Certified Counselor. He specializes in marriage and family counseling (especially blended families, affairs and divorce issues), men's issues, and grief and loss issues. With a long history in the mental health field, Mr. Coplen has extensive experience with all age groups and with general mental health issues.
Kelly Wright is a Licensed Professional Counselor and National Certified Counselor. She is also a certified trainer and presenter of the Enneagram. Along with general mental health issues, Mrs. Wright specializes in eating disorders and women's issues. She also specializes in relationship issues such as marriage and family counseling, and conflict management.
Alice Schawo is a Licensed Professional Counselor and Certified Rehabilitation Counselor. She works with adults experiencing anxiety, grief and loss, and depression. She works with individuals and couples to develop healthy communication and boundaries in their relationships. She also works with individuals impacted by mental or physical disabilities, divorce, and childhood trauma.
Jenny Coon is a Licensed Professional Counselor. She has 15 years of experience in the human services profession. She works with children, adolescents, and young adults. Besides dealing with general mental health issues, Mrs. Coon specializes in parent-child relationships, adolescent offenders, conflict resolution, and self-harm behaviors.
Transitioning with Technology
Much of Coplen Christian Counseling's business is generated from their website, www.CoplenCounseling.com. Igniting Businesses has provided professional services that Coplen Christian Counseling has been pleased with as the first point of contact for their clients. Igniting Business has also helped Coplen Christian Counseling move forward with technology improvements through cost saving options for their small business.
Chatting with Walter Coplen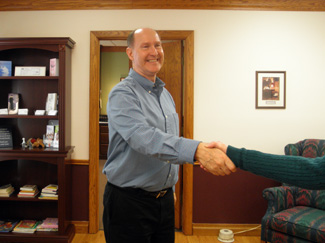 Igniting Business (IB): What would you consider the greatest milestone in Coplen Christian Counseling's history? Why does that stand out among the rest?
Walter: Our greatest milestone to date was stepping out and beginning our own private practice. We stepped out completely "in faith" with neither partner having been in business for themselves before. Not knowing how to start a business or how to run one. But with God's help we have watch a practice grow and become successful.
IB: What unique passions do you feel Coplen Christian Counseling's counselors bring to its clients that they may not find through another counseling center?
Walter: Our counselors have chosen to work with us because they want to be able to include Christian principles in their counseling sessions. By stating up front and promoting ourselves as a Christian organization our counselors are able to integrate Christian principles in our counseling. Our Statement of Christian Faith and Counseling Practice is an essential part of our practice and beliefs. You can view the statement here.
IB: What marketing strategies have worked well for Coplen Christian Counseling, and are there any new marketing tactics you are considering?
Walter: As far as marketing, working with leaders in the Christian community and building strong relationships have been our biggest building blocks. Personal referrals are the best way to build trust in the community. We also provide speaking services that help give back to the community and help us connect and build partnerships with people.
IB: Do you have any advice for small businesses and entrepreneurs trying to juggle so many stresses? Are there any tricks or habits that you would recommend to entrepreneurs regarding work-life balance?
Walter: My best advice for someone starting a business is to realize that you will not have just a forty hour a week job. Running a business takes many hours and not always at the most convenient time. You must be willing to give and take with yourself and your employees. But, even with that, there are times that you must be willing to take time for yourself and your family. Knowing when to let go and trust it will still be there the next day is a learned trait.
IB: What is your favorite fun way to let out a little bit of stress? Any good ideas for those of us pulling our hair out in frustration?
Walter: For me my stress reliever is music. I sing in a Barbershop Quartet and also with a quartet in my church. Music has always been an important part of my life.
It is important that we have work but also hobbies to be well-rounded in life. Take time to enjoy your family and friends.