At no additional cost to you, we may receive a commission if you click on some of the links on this website and make a purchase.
Our Shopify Web Design Process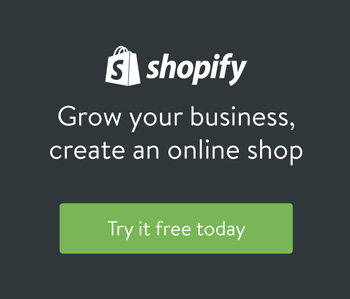 We believe in order to be the best advisor to your small business we must first fully learn about your small business and your needs. As such, we begin our e-commerce design process with a free consultation. We then build out a robust, detailed proposal of our recommended services (along with a recommended Shopify packages and any associated apps if needed). Being fully transparent is important to us, so you'll find the proposal details all our offerings. If you ever have any questions, our team will walk you through any part of the proposal.
After our Shopify Website proposal is accepted, we make the process as easy as possible for our small business clients. We created customized Content Creation and Features Requests guides that walk you through preparing your website content and answering information for our team to configure the features of your e-commerce website. If you prefer, our team even offers copywriting services to assist you in creating content for your website. Once all content and features information has been finalized, we meet with your team to discuss your design preferences. We find this additional meeting is fundamental in allowing our design team to better understand your preferences and desires, so your final website reflects your small business' brand and personality.
After that, the fun begins, and you can sit back and watch your website come to fruition! Our team will work to build out the website, incorporating your feedback throughout the process. On launch day, we take care of all the logistics of getting your online shop published so the rest of the world can come check out your awesome products or services!
The relationship doesn't end after launch, though! As an advisor to your small business, Igniting Business is always available to answer any questions or implement any changes you do not wish to do yourself. In addition, we offer many other marketing and SEO services that can help drive more customers to your small business and online shop. We take great pleasure in helping your small business succeed as you continue to grow and evolve.
Client Examples of Shopify Websites
Below are a few examples of websites we have built for our small business clients utilizing the Shopify platform.  Each client represents a diverse set of products sold, as well as varied functionality needs for the online shopping experience.  Click the image to directly access the live website built on Shopify.