Online advertising is a form of marketing using the internet to deliver promotional marketing messages to targeted consumers. Although online advertising is a broad type of advertising, it has one main goal: target the right audience and motivate them to take a pre-specified action. Online advertising allows for more superior targeting than traditional offline advertising in quite a few ways:
You can show ads to only your specified market by defining attributes such as age, gender, location, interests, behaviors, influencers, estimated income, etc.
Online advertisers can track how many users the ads have reached, how many viewers performed the action of the ads, and the overall effectiveness of the ads.

Customization is possible whenever needed: targeting, time, budget, and content can be changed at any stage.
You can also choose which page, product, or event you want to promote, whether it be your website or a specific landing page.

Advertisements can be managed, started, tweaked, and modified at any time, 24/7, 365 days of the year.
Online advertising can be significantly less costly than offline advertising; budget is easy to control and adjust as necessary.
What Is Pay Per Click (PPC) Marketing?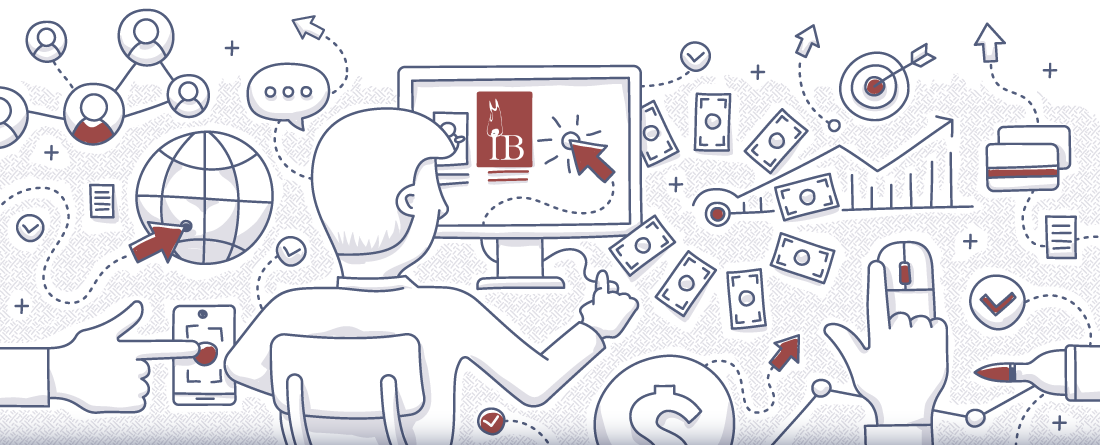 Pay-Per-Click (PPC) marketing is a common type of online advertising in which an advertiser only pays a fee each time one of their ads is clicked. In addition to earning website visits organically, PPC is a way of buying website clicks or desired actions based on your advertisement. Traditional advertising typically is paying for distribution to an estimated audience (known as pay per Impression). I.e. think of a newspaper ad or fliers that have a pre-defined circulation or print number. With these formats, you do not know how many of those individuals actually interact with your advertisement. PPC is the method where you only pay when trackable action is performed.
---
Note that Pay Per Impression, also known as PPM which is an acronym for Pay Per Mille (1,000 views), can be utilized for online advertising as well, but can be less effective and certainly makes it harder to track the results.
---
Google Ads (Formerly Google AdWords)
Google Ads (previously known as Google AdWords) is an online advertising platform where your customized ads are shown on Google's search engine result pages (SERPs), as well as Google's partner websites. Using Google Ads is an effective way to reach new customers and drive traffic to your website, especially if your brand or company is just starting out or is looking to increase visibility and lead generation. One of the many valuable advantages of using Google Ads is the ability to do well in Google Ads without ranking well organically in search engines—in some ways it allows you to instantly compete with your larger, high-ranked competitors. Another great advantage of using Google Ads is the efficiency of the Google keyword planner, ensuring that your ads reach the customers you want.
At Igniting Business, we are here to help you succeed with Google Ads. Our creative marketing team will configure your campaign, establish targeting and keyword focus, implement budget controls, create tracking mechanisms, and design out the advertisements. On top of that, we know campaigns need to be dynamic and optimized for performance. That's why we routinely evaluate your campaign and look for ways to improve the targeting and ads in order to generate more leads for you and lower the cost per lead. Our team is made up of Google Ads certified experts, and our track record of performance has earned us a Google Partner designation. Reach out to us if you're ready to get started with Google Ads today!
---
Note that signing up for a Google Ads campaign does not impact your organic search engine results. If you are wanting to increase your organic appearance on search engines like Google and Bing, you should consider our Search Engine Optimization (SEO) services.
---
Facebook Advertising
According to Facebook, more than 1.4 billion people use Facebook to connect with what matters to them, with more than 900 million visits every day. With Facebook ads, you target the audiences that see your ad by location, age, interests, and more, making your ads more applicable for your audience, bringing you real results. The beauty of Facebook advertising is that your potential customers are already giving Facebook all the necessary information, via their profiles, interests, and actions, in order to target your desired audience with a great level of accuracy.
Sponsoring or boosting your Facebook posts can be another great way to make sure your potential customers see your stories by distributing your most recent post to your target audience. Normally, a company's posts on Facebook are only seen by a fraction of their followers on Facebook. By sponsoring a post, the update can be shown to any targeted audience, including those with no previous connection to your page.
LinkedIn Advertising
LinkedIn is a growing outlet, becoming one of the most beneficial places to engage with professionals. With LinkedIn advertising, we help you build your brand by driving awareness and developing relationships, as well as generating leads through ads with relevant content. LinkedIn advertising gives a unique ability to feature ads to viewers based on their industry, company, location, position within the company, and many other employment and location oriented factors.
---
If you are looking to target a unique group of decision makers in a specified industry, chatting with us about LinkedIn Advertising may be next on your list.
---
Display Advertising
Display advertising is a type of visual advertising that can be shown on relevant websites that are a part of ad networks. For example, many online versions of magazines or news outlets sell digital display ad space. Since these ads don't have to be just text based ads, you get the opportunity to promote your business through the use of images, videos, audio, or any combination. We can help identify display networks and online advertising venues that can benefit your company's online marketing strategy.
Twitter Advertising
"Drive business growth and sales 140 characters at a time."
Similar to Facebook advertising, advertising through Twitter is a great way to reach the right audience by targeting based on interests, geography, gender, device, or users similar to your followers. Twitter ads give you complete control; you only pay when users follow your account, retweet, favorite, reply, or click on your promoted tweet. We can help you gain more followers, measure your results to ensure every tweet reaches your followers, and ultimately reach potential customers who haven't yet engaged with you on twitter.
Getting Started with Online Marketing
If you are interested in learning more about harnessing the power of targetted online marketing, please contact us using the form below. One of our small business marketing experts will reach out to you and help determine which platform will work best for your goals and budget.