4 minutes reading time
(702 words)
3 Benefits of Small Business Website Security
In today's online environment, web security is absolutely essential for your small business. While you may think larger corporations are more at risk of cyber-attacks, your small business website acts as low-hanging fruit and is actually a prime target for hackers and malicious attacks. Along with keeping your company operating and information secure, website security also provides several other benefits for your small business. Keep reading to discover three main benefits of small business website security.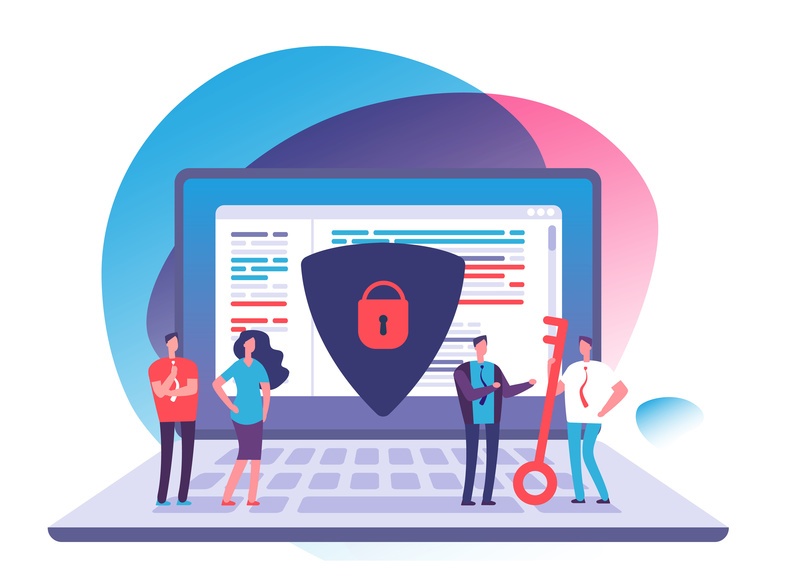 1. Keep Customer Information Safe and Earn Trust
As a small business owner, it is critical to ensure your website is secure and remains trustworthy for your customers. Small business website security helps ensure your customers' names, addresses, phone numbers, credit card numbers, and other sensitive information is protected and does not fall into unauthorized hands.
Keep in mind that even if you do not collect sensitive information on your website, you and your customers are still vulnerable. For example, if your website becomes compromised, hackers can build pages and send emails directly from your domain name that look like branded invoice payment portals and trick your customers into giving up sensitive information. Hackers are creative these days and their exploits are only limited by their imagination and your website's defenses.
By keeping your customers' information secure, you let them know that your small business cares about security, earning their trust and their business.
2. Increase Website Speed and Improve User Experience
Viruses and malware can drastically slow down your small business website's loading speed and even cause your website to become inoperable or go offline. Additionally, if a customer's local anti-virus software detects suspicious activity from a website, it could popup a warning to your customer urging them to leave the website immediately for their safety. While this is great for your customer's well-being, it can certainly create a tremendous negative first impression that would be next to impossible to win back.
A non-functioning or slow website can turn website visitors and potential customers away, causing them to search elsewhere for their desired products or services. Investing in quality website security can keep your website running properly, speedily, and safely, increasing your traffic and conversions.
3. Boost SEO
Today, having high search engine rankings can make a tremendous difference in the amount of traffic your small business website receives. In order to improve your rankings, website search engine optimization (SEO) is essential. Investing in website security indirectly helps improve your website SEO by avoiding search engine penalties or manual actions related to insecure or hacked content. As a result, having quality website security can indirectly boost your rankings and put your small business in front of more potential customers.
Contact Our Web Security Specialists
Every day, thousands of businesses throughout the country experience website attacks. In order to keep your small business protected, proactive website security is crucial.
While there are numerous website security solutions you can opt for, our web security experts are here to make your search hassle-free.
At Igniting Business, we know how important website security is and are proud to offer stellar website security services for small businesses throughout the United States. With our three security packages (Basic, Standard, and Premium), we help protect your small business website from many of the common cyber-attacks. To learn more about our web security packages and pricing, or to schedule a free consultation, contact us today!
Already Have a Website Management Team, But Simply Need Website Security Tools?
We recognize you may already have a website design and management team, but simply may need some extra tools to help keep your website protected. In addition to ensuring your website's core code, plugins, and components are all safe and regularly updated, we would also recommend installing a robust Website Application Firewall (WAF) and implement web security hardening techniques. If you are looking for a tool that can help you do this directly, we highly recommend checking out Sucuri. In addition to their WAF software, their package also includes access to a website hacking and malware remediation team available 24/7.
At no additional cost to you, we may receive a commission if you click on some of the links on this website and make a purchase.