3 minutes reading time
(673 words)
5 Tips for Creating an Effective FAQ Page
A frequently asked questions (FAQ) page is one of the most critical communication tools on a company's website. FAQ is a crucial component of customer interaction and support strategies. A FAQ page features some of the commonly asked questions by customers on various topics like products, services, prices, support options available, and location amenities. A properly designed FAQ page can help to attract new customers, facilitate sales, and save time for both your employees and your customers.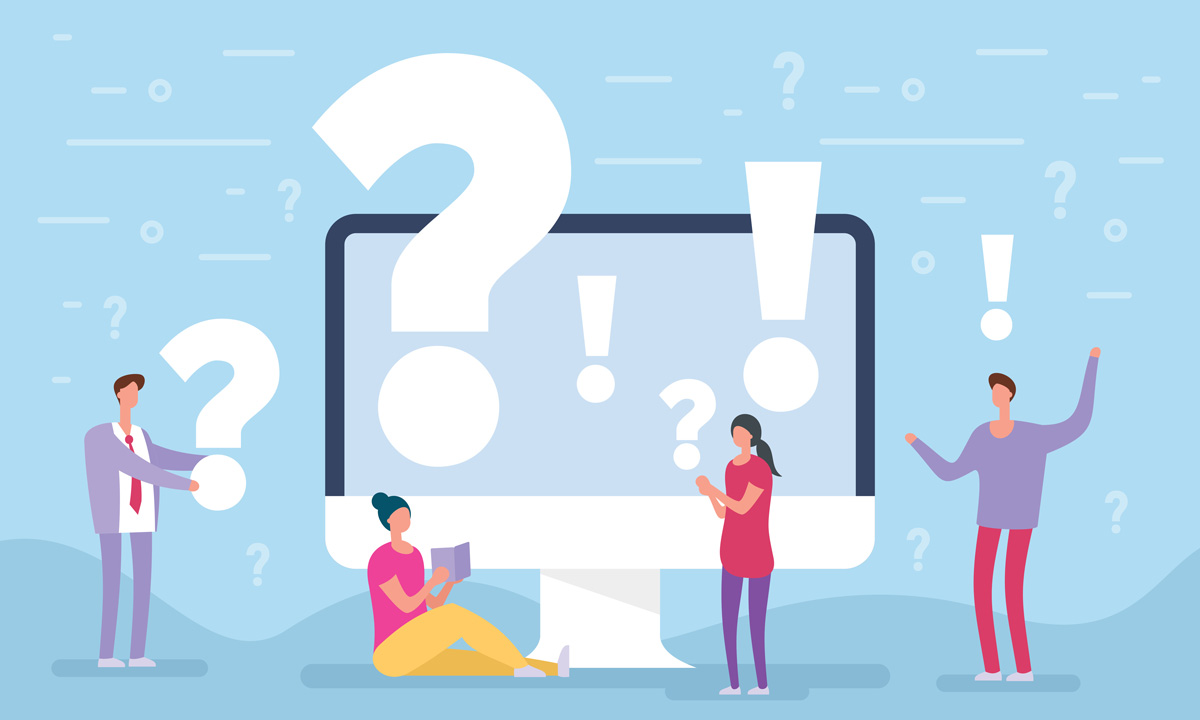 Benefits of a FAQ Page
Creating a FAQ page for your website can offer your small business several benefits. Here is how a FAQ page adds value to both your team and customers:
Boosts SEO – A FAQ page brings highly informative content to your website, helping search engines better understand your business and nuances regarding your offerings.
Saves time for you and your customers – A comprehensive and easily searchable FAQ page provides quick answers to frequently asked questions, saving customers from spending extra time filling out support requests/phone calls and you from sending similar messages over and over.
Establishes your business as an industry expert – A well-written FAQ page shows off your expertise in your field, helping you build trust with your customers and establishing you as an authority.
How to Create an Effective FAQ Page
A FAQ page can be very beneficial when done correctly. If you are looking to create a killer FAQ page, here are some great tips:
1. Identify Common Questions
When creating a FAQ page, it is crucial to identify your customers' most commonly asked questions. Sometimes businesses use the FAQ page to focus more on what the business would like to tell their customers instead of what their customers are actually asking, which can result in a FAQ page that is not helpful.
Focus first on your customers' main queries and provide valuable solutions for each. To gather this information, talk to your frontline employees including customer service staff and sales team. If they have heard the same question repeatedly, think about how many others are looking for an answer to that same question.
2. Write the FAQ Page Using Your Customers' Language
Identifying the distinction between your language (or company lingo) and your customers' is crucial in customizing your FAQ page. FAQ pages are only valuable if written in a manner your customers resonate with, as it optimizes customer engagement and enhances their experience with your company. Go sparingly on the technical jargon to ensure your content is reader friendly!
3. Categorize Your FAQs
Proper grouping and organization is vital to the success of a FAQ page. Break your questions down into common categories so that your visitors can easily find what they are looking for – quickly!
4. Allow for Scanning and Searching
Your FAQ page's usability determines a visitor's experience. Include a search bar and clickable topic tags with related keywords contained in your questions and headlines to allow your site visitors to quickly scan for their specific question and answer without having to read through the entire page.
5. Update Your FAQ Page Frequently
Over time, and as your business grows and changes, your FAQ page will need to be updated to include any new or popular questions. In addition, it's important to evaluate your answers every so often to confirm they remain clear and correct.
6. Eliminate Typos and Unclear Language
Given that you want your FAQ page to save your team and customers time and effort, ensure that the content does not contain typos or poor clarity. You can use a writing assistant like Grammarly to hunt down and fix misspellings, grammar issues, and improve overall readability.
Contact Our SEO Experts
At Igniting Business, we strive to help your small business succeed. For more FAQ content writing tips, subscribe to our newsletter! To learn more about our SEO copywriting services, contact our SEO specialists today!
At no additional cost to you, we may receive a commission if you click on some of the links on this website and make a purchase.