3 minutes reading time
(568 words)
3 Ideas to Consider When Using Images for Marketing Purposes
The use of images and how we perceive them is one of the most important marketing tools available. When shopping in a store or online, purchases are made when customers connect visually to the items in front of them. For online shoppers, the images presented are crucial in helping them decide which item(s) they want to buy. Consider these ideas and learn how to use images to help you increase sales for your small business.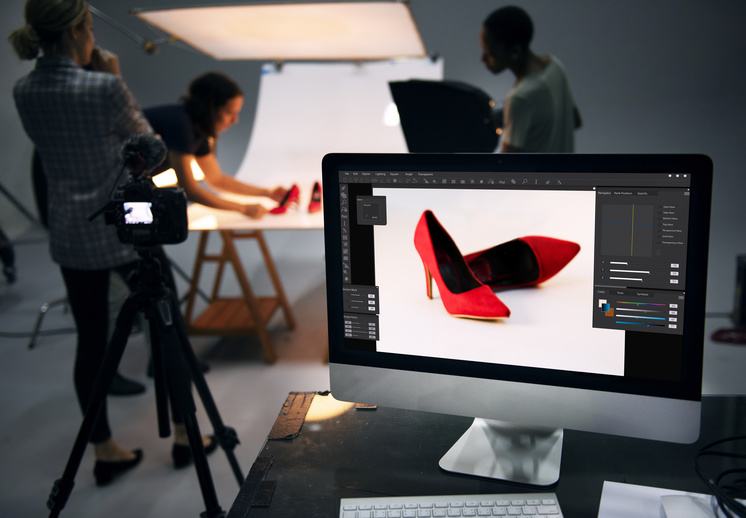 1: Use Images to Identify Brand
Establishing a brand is crucial for any product and should be included in virtually everything you put out, including your images. Your brand becomes an easily identifiable connection to who you are and what you're about as a business. The images of your store and products should reflect your brand. If you sell high quality cooking supplies, the images used should reflect a clean look and showcase the quality of the product. Most importantly, the appearance of your images should be kept consistent to identify your brand. Keep lighting similar and a consistent color scheme. If you're brand includes a lot of one color, consider using that color as a background for all your images to help drive the color of the branding. Consider adding your logo to the corner of your image.
2: Connect with Customers Through Images
While you try to fuse your images with your brand, don't forget to make them unique so they resonate with your customers. The internet is full of product images. Doing something different and creative will help your business stand out to your customer base and ideally, motivate customers to share your images with others. If you've included your logo (as mentioned above), any time the image is shared, viewers are reminded of your brand. The viral sharing of your product and branding images is the new word-of-mouth frontier.
If you're looking for a way to compress and resize your images for your website, check out Kraken.
3: Be Creative
The first impression is really the only impression when it comes to commercial photography. Whether you're selling on Shopify, WooCommerce, or another platform, in order to connect you have to be creative. Tell a story with your images, show emotion and don't just present another item for people to buy. Maybe you change the lighting (never underestimate the importance and nuances of lighting) or use strategic locations. If your brand is about Southern culture, taking photos with historically Southern scenes, landscapes, or locations will resonate with customers. If you are in the food industry, creating aesthetically pleasing and appetizing pictures will help draw in customers.
In less than one second people form an emotional opinion to what they see. Quality and forethought into what that first impression should be is absolutely crucial. Most customers on eCommerce sales platforms think the photos are more important than the text related to the product. Ultimately, driving these customers to purchase based upon what they see and how they perceive what you are selling is the biggest hurdle to repeat sales. Customers that like what they see and have a good experience with your brand will come back for more.
For more information on how to best use images to market your product, contact us today!
At no additional cost to you, we may receive a commission if you click on some of the links on this website and make a purchase.