4 minutes reading time
(701 words)
4 Common Website Design Myths Your Small Business Should Know
When it comes to web design, there are numerous factors to consider and implement to ensure a quality, effective website for your small business. However, with an ever-evolving digital world and countless web design tips and tricks circulating the internet, deciphering fact from fiction can be challenging. To ensure the success of your small business website, check out these common website design myths you should stop believing today!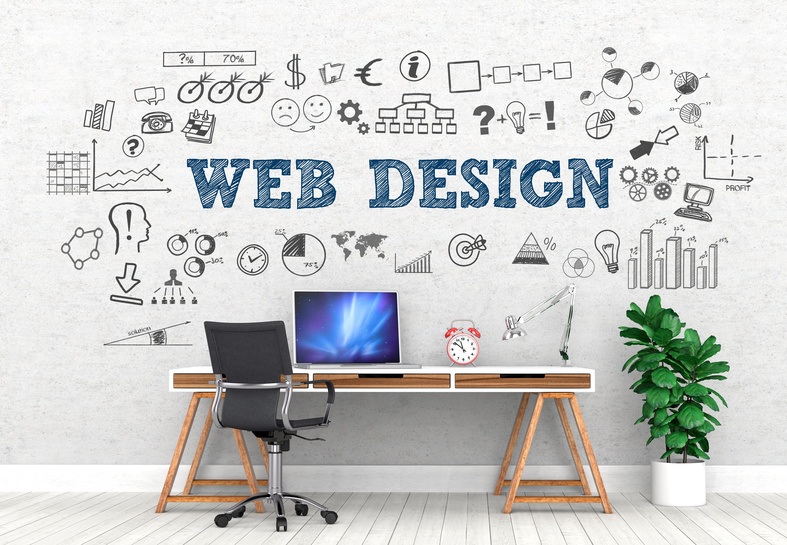 Myth 1: Aesthetics are More Important Than Function and Content
One of the most common mistakes many businesses make regarding their website design is focusing more on the visual appeal, rather than functionality and content. Quality content, clear navigation, and fast loading speeds are essential for a successful website. While a great visual design does play an important part in catching a visitor's eye, a functional, user-friendly, and informative website will help keep visitors on your site, helping to increase your chances of conversion.
What's the point of a website if it does not lead to an increase in customers or purchase?
Myth 2: Responsive Focused Design is Not Necessary
Some business will claim that their specific audience only uses traditional computers (desktops and laptops) to access their website. Quite frankly, the data says otherwise. With more and more consumers today using smartphones, tablets, and other mobile devices to access the internet and make purchase decisions, ensuring your small business website is mobile-friendly is critical for your success. A fully responsive website design not only makes it easy for users to access your site, regardless of their screen size, it also helps benefit your small business search engine optimization (SEO).
Taken a step further, you should not design your website for a desktop user and secondarily make sure your website looks "acceptable" on mobile devices. Instead, designing for the mobile experience should be primary goal that is equally, and sometimes even more, important as the desktop experience.
Myth 3: The Home Page is the Most Important Page
Another common web design myth is that the homepage matters the most. While a fully-optimized, quality website home page is absolutely essential for welcoming visitors and introducing your small business, your sub-pages are also just as important. Since search engines serve results that best match the users' query, some of your website visitors will land on a blog post or a specific product or service page before ever actually viewing your home page. Keep in mind that some users may never even see your home page.
As a result, it is important to ensure quality design, content, and user experience is spread equally throughout your entire website. Keep in mind that any page on your website can essentially serve as a landing page.
Myth 4: Design Once and You're Done
Your website is similar to any working machine. It requires routine maintenance and updates to offer optimal site performance. As the digital world is always evolving, so too should your website. Readjusting and reworking your site on a routine basis is crucial in order to keep your small business website current and relevant. Here are just a few ways that your website should be continually improved:
One aspect of reworking is maintenance from the security and code base structure – think core updates and security audits.
Another aspect is routinely inspecting and improving upon your existing content. Content updates include adding or revamping project examples, customer reviews, FAQ's, product updates, design elements, and more.
Additionally, it's also critical to be updating your website for the latest changes required for maximizing your visibility in search engines.
Many marketing companies will also recommend that businesses redesign their website (the look-and-feel) every 2-3 years. We personally think this is a bit overly ambitions, not to mention expensive. We recommend redesigning closer to every 4-5 years, especially if you're consistently addressing the first three bullet points.
Revamp Your Website with Our Web Design Experts
Are you looking to design a new website or revamp your existing website to match current trends? At Igniting Business, our web design experts will provide you with a quality, reliable website, tailored to suit your small business needs. To learn more about our website design services, or to schedule a complimentary consultation, contact us today!