5 Things We Love About Running Igniting Business in Columbia, MO
At Igniting Business, we're celebrating our 5-year anniversary in 2017! We couldn't be more thankful for our amazing clients and team. We began our company in Columbia, Missouri. As we reflect over our past five years, we thought it was only fitting to mention the five things we love most about Columbia.
Mizzou Spirit
Both myself and Caitlin are University of Missouri grads (along with several other team members) – so, of course, we might be a bit biased by this one. But it can't be denied, Mizzou students, faculty, and alums are some of the best in the nation! Mizzou's spirit cannot be easily squashed. Columbia comes alive every Fall and Spring, and we positively love it!
M-I-Z! Z-O-U!
Hometown Feel
I was born and raised in Columbia, a true Columbia-native. Columbia has a way of building deep personal and professional relationships. Both personally and as an entrepreneur, I have been supported by so many individuals in Columbia. The amount of trust our Columbia clients have extended to us has made us who we are as a company today.
Beautiful Village of Cherry Hill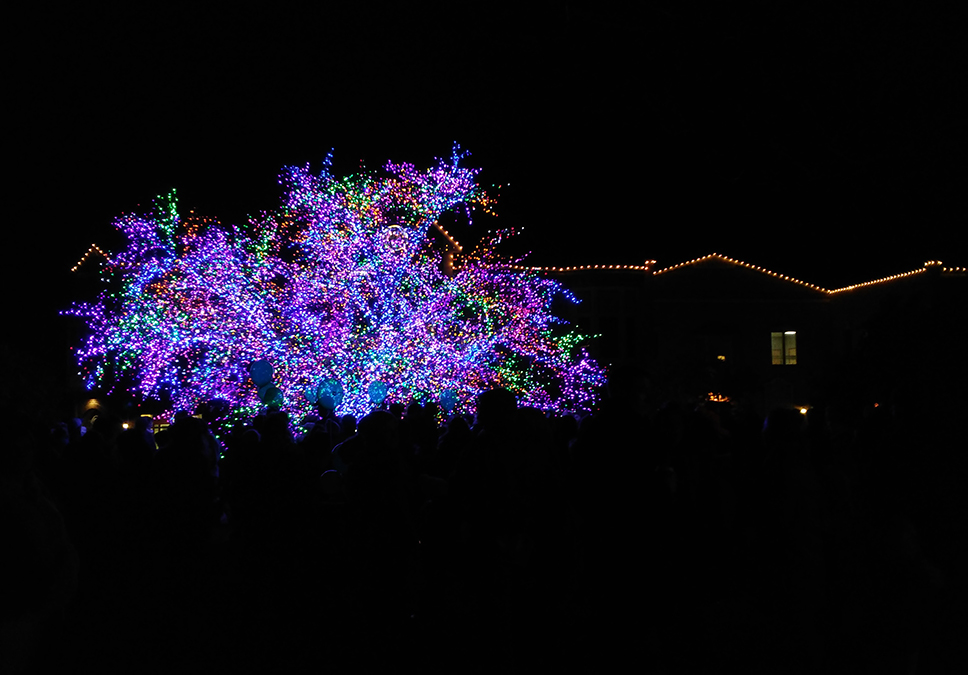 In April 2016, we relocated our office to the Village of Cherry Hill. We love our new offices and the surrounding area! It is such a beautiful and inspiring location for our company. We even got a bit spoiled over the holiday season with the amazing Magic Tree shining bright outside our windows.
Young and Hard-Working Talent
Columbia is home to not only Mizzou, but also Columbia College and Stephens College, with many other nearby higher education institutions. We have found the talent coming out of these institutions is experienced, hard-working, and dedicated. We are blessed to call our team members graduates of these great institutions. Our team may be young, but they have an extraordinary passion for being the best and serving our clients to their utmost!
Access to Mid-Missouri
As many of you may know, Columbia is smack-dab in the middle of Missouri. From Columbia, we have the best access to all of mid-Missouri including Ashland, Boonville, Jefferson City, Moberly. Although a good amount of our work is digital, we pride ourselves on getting to know our clients on a personal level. This often entails going out to client locations or having them into our offices. Our Columbia location allows us to service clients in all of the mentioned cities, and several other mid-Missouri towns!
Of course, there are so many more reasons as to why we love Columbia and the list could go on forever. Should you ever want to meet our team or visit our Columbia office, don't hesitate to contact us!
Mizzou Jesse Hall and Columns picture courtesy of University of Missouri.