Caitlin Seidel's New Role at IB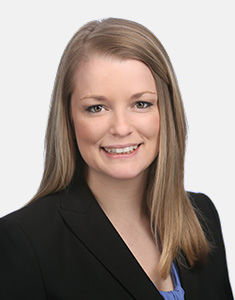 We are excited to announce that Caitlin Seidel will be transitioning into a new, full-time role within Igniting Business as VP, Operations & Finance. In addition to working with Igniting Business and our clients since 2012, Caitlin brings over four years of tax, auditing, bookkeeping, and consulting experience to the company, including experience with both small businesses and non-profit organizations.
As our VP of Operations & Finance, Caitlin will oversee our operations management, to help ensure our clients receive the best experience with us. Caitlin will assume management of client billing and vendor accounts, as well as our general financial management. She will also continue to work with clients in implementing efficiency tools throughout their daily tasks and operational structure. Caitlin is excited to serve Igniting Business and our clients in this new role. Connect with Caitlin directly to hear more about how her new role will directly benefit each of our clients.
Should you have any questions about your client account, now or in the future, please contact Caitlin and she will answer any concerns. Project-specific questions should continue to be directed to your Project Manager. For requests on new projects or proposals, please contact Ben Seidel.
We are very excited about this transition and know that it will significantly help our company become more responsive and better serve our clients' needs.