Featured Client: Critter Guard
Introducing Critter Guard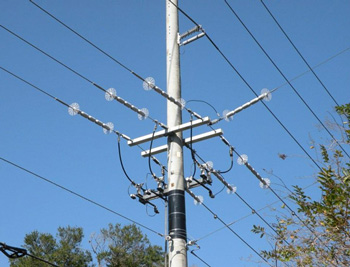 In 2000, Douglas Wulff became inspired by the need to prevent pesky squirrels from entering residential attics via overhead power lines. After seeing many homeowners' insurance policies not cover damage from squirrels, Doug and his father, Joe, created what is today known as the Critter Guard product line.
Critter Guard Inc., manufactures and markets two patented products designed to prevent passage of rodents beyond the point where the products are installed. The Line Guard is installed on overhead power lines, and the Pole Guard is installed on wooden poles. Both establish an impassible barrier. The Line Guard also provides protection from electrocution for Raptors (birds of prey, i.e. eagles and hawks) on overhead power lines. Their products are eco-friendly and do not harm the animals in any way, with life expectancy of the products at approximately twenty years.
The company has seen great success in only twelve years, enjoying an increase in sales revenue each year. The products are now sold through independent sales representatives and directly to homeowners, Investor Owned Utilities, Municipal Utilities, Electric Cooperatives, Electrical distributors, and Suppliers. Diana Novinger now facilitates the day-to-day operations of Critter Guard and Rick Wilson serves as General Manager.
Building an Online Image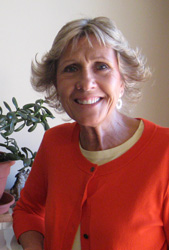 Critter Guard relies heavily on the design and construction of their web site, www.CritterGuard.org, as a means of being discovered by individuals and companies searching the internet utilizing various web browsers. Igniting Business provided search engine optimization services and redesigned the original site in 2009. Today, they use the site in almost every facet of the business, including sales, marketing, training, education, ordering, product installation, and customer support. In Critter Guard's opinion, "without their web site Critter Guard's existence would be in jeopardy." As a small business, the web site allows Critter Guard to coexist in a large world, selling both locally and internationally.
Additionally, Critter Guard has discussed several additional services Igniting Business has to offer. Some they have implemented, including marketing consulting and website analytics. Others they are evaluating and weighing long term and short-term benefits. Ultimately, Critter Guard is "...constantly impressed with the support provided by Igniting Business."
Chatting with Rick Wilson

Igniting Business (IB): What would you consider the greatest milestone in Critter Guard's history? Why does that stand out among the rest?
Rick: As far as milestones go, I would say the greatest was reaching our first $1 million in sales revenue. We continue to expand our marketing opportunities and customer base through successful installations, satisfied customers, increased market share, and of course, unhappy squirrels.
IB: How has Critter Guard been able to work with manufacturers to create a high quality product, yet keeping the consumer price competitive?
Rick: In the utility industry, Critter Guard is considered the manufacturer. We are proud that our products are manufactured in Missouri and Made in the USA. We contract with American Plastics Group in Union, MO where our products are produced, assembled, and shipped to all customer locations, both domestically and internationally. We ship via USPS, UPS, and FedEx. We do our best to negotiate favorable pricing for quality components with reliable U.S. sources. In turn, we offer a quality product for a relatively inexpensive solution to what can become a very expensive and inconvenient problem to utilities and consumers of electricity in the form of power outages.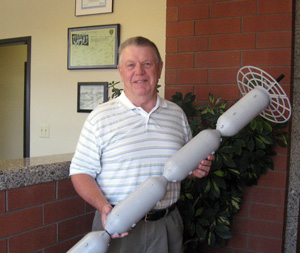 IB: What challenges have you faced collaborating with sales representatives to be the face of the company across the nation and how do you overcome those challenges?
Rick: When recruiting independent sales associates to represent our products, we rely on proof sources, reputation, and testimonials. Of course we are happy to offer our products for evaluation. In large part, the information and support we provide about our products to the prospective representative goes a long way to provide them the tools they need to do their job in representing our products. The intangible value of our web site really becomes very tangible.

IB: Have there been any specific marketing strategies Critter Guard has used that seem to work well, especially when selling your products to larger organizations?
Rick: The strategy we use is to make the approach head-on. For our product to gain acceptance and approval, we must meet the expectation of the Standards Engineering department within the organization. We proudly use our web site as an open means of communication. We also provide technical data and product literature. Of course, the videos on our web site wrap it all up in one concise and often times entertaining package.
IB: Do you have any advice for small businesses trying to expand nationally and potentially internationally?
Rick: Aside from having a quality product or service, sound financial support, the time to invest, and a solid business plan, you MUST have a quality web site designed and administered by a company that knows what is required to attract and hold prospective clients and customers. You want this company (i.e. Igniting Business) to know as much if not more about their product as you know about yours.
IB: Are there any amusing critter stories from your customers or staff that stand out among the rest?
Rick: I love listening to stories told by linemen at conventions and other product shows that we attend. Some of the most humorous stories come from creative uses of our products to keep squirrels out of backyard bird feeders. There is a gentleman in New York whose wife had him string a cable between two large oak trees so that she could hang bird-feeders from the cable. You can imagine the temptation to squirrels. To "protect" the bird feeders, they have installed Line Guards between each of the feeders and each tree. This couple is in constant amusement and amazement as they watch the insatiable creativity of these squirrels attempting to get at the birdseed.
Check out Critter Guard's Mission Impassible Video mentioned in the blog! Feel free to visit www.CritterGuard.org for more information.