3 minutes reading time
(641 words)
How Small Businesses Can Learn from Logo Redesigns of Top Brands
As we've discussed in the past, your logo is the face of your business. It's how outsiders recognize or remember your brand. What do you think of when you see a "swoosh," an apple, or two golden arches? Probably Nike, Apple, and McDonalds. These top brands are timeless, iconic, and recognized by all. Read about the logo evolution of Coca Cola, Nike, and KFC and how your small business can learn from these trends for your upcoming logo redesign.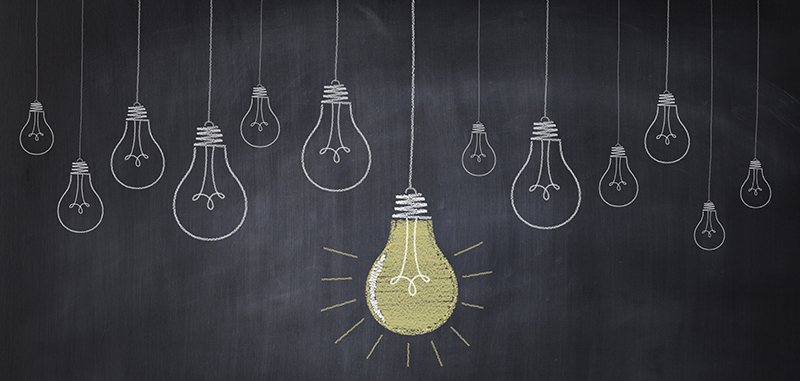 Coca Cola Logo History
VIEW COCA COLA TIMELINE GRAPHIC HERE
Beginning with a simple scripted font with little to no decoration, the Coca Cola trademark wasn't introduced until the 1890's. The tail of the first C was established and has stuck with the brand ever since. Color and shape appear in the 1950's, and the "Coca Cola Red" is established and used consistently up until the latest redesign. In 1969 the Arden Square logo arrives with a flowy ribbon at the bottom which is Coca Cola's first attempt at adding simple imagery. In the 90's they play with the use of an actual Coca Cola bottle in the logo design, and the current logo is made up of the Coca Cola red and just text.
While the Coca Cola logo has simplified throughout the years, their marketing efforts have flourished. The Share a Coke campaign swaps the Coca Cola logo out with your name, being one of the most personalized trends seen.
Nike Logo History
VIEW GRAPHIC OF THE EVOLUTION OF THE NIKE LOGO HERE
The Nike "Swoosh" is a corporate trademark that has made its way throughout each and every logo redesign. Being one of the simplest logo's around, the redesigns prove just that. While nothing but text placement changes throughout each redesign, the slight changes are visually important. Starting with three designs that try and incorporate the swoosh with the text, Nike finally realized that their brand is popular enough to be able to feature just the swoosh without words. Again, this redesign process ends with a more simple form of past designs, and is still one of the most well-known brands across the world.
KFC Logo History
VIEW EACH KFC LOGO REDESIGN HERE
Kentucky Fried Chicken is one of the most popular fast food restaurants since 1950, and is most recognizable by the infamous Colonel Sanders. Starting with using the entire "Kentucky Fried Chicken" verbiage, by the 90's they updated to color and "KFC," to stray away from using the word fried. The logo doesn't necessarily get simpler from 1990 on, but more clear. KFC and the image of Colonel Sanders is always used, but the meaning finally becomes clear in their most recent logo, which features Colonel Sanders subliminally on the shape of a chicken bucket.
While a number of established organizations are coming out with new logos this year, the rebranding history of these 3 large companies show that minimalistic treatments are trending once more. Minimalistic logo redesigns in 2016 include famous franchises as widely separated as The Biggest Loser and FedEx. What these brands can teach small businesses is to keep your logo design simple, clear, and true to your company. Don't try and get too fancy because more times than not you'll lose the brand's message.
Redesign is always tough for a company - you have that logo because it symbolized what the company stands for in a very personal sense. Stationery, business cards, websites, signs, advertising - everything must match the new logo to keep your company from appearing fractured and indecisive. Logo redesign is not something to take on lightly.
If you're thinking about a redesign, or interested in other trends in logo design for 2016 for a brand new company, contact us! We can help you create a timeless logo that will brand your company and garner recognition from your target markets.