2 minutes reading time
(400 words)
Latest Statistics on Website and Network Hacks: How it Affects Small Businesses
It's easy to assume that being a small business, you'll be easily overlooked by hackers and other criminals, but sadly, that's not the case.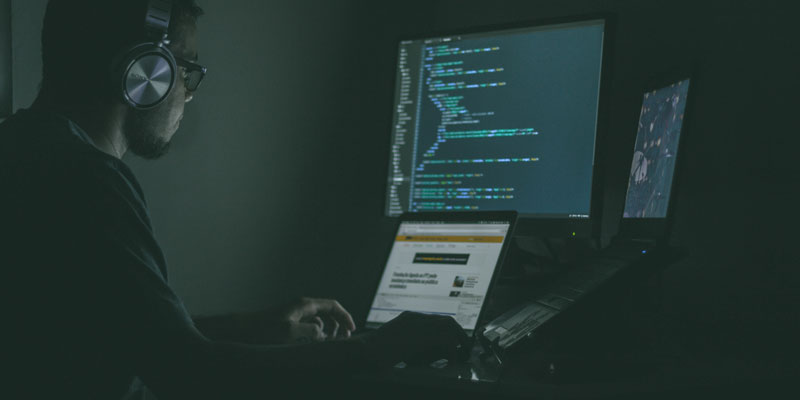 In May of 2018, the Internet Crime Complaint Center division (IC3) of the FBI released a Public Service Announcement describing that foreign criminals have targeted home and small business routers with a malware named VPNFilter. This malware can be used to collect information, disable communication and even disable the router or network attached storage (NAS) device - potentially harming a business' efficiency and operations.
It can seem ludicrous that small businesses are intentionally targeted, but a compromised network for a hacker is just a stepping stone - allowing them to create a "botnet" which is a network of private computers infected with malicious software, to gain access to a secondary business (as happened with the 2013 Target credit card hack) or even to orchestrate a ransomware attack. In their latest Data Breach Investigation Report, Verizon Enterprise collated that in 2017, there were over 53,000 cyber incidents. Over half of the incidents reported impacted small businesses and it took months for the majority of reported breaches to be discovered in the first place. Not only can that harm a small business, it can also damage a businesses' reputation and profit.
It may feel impossible to protect your small business from these incidents, but that's not the case. In most instances, the network or website had poor security implementation, outdated software, or were simply managed by naive or uninformed administrators. By planning with security professionals at Igniting Business, along with backing up important data both locally and in the cloud, you can rest assured that you can be protected from the multitude of setbacks that criminal hackers can cause. In the off chance you do become targeted, having one of our professionals by your side will get you back up and running much more quickly than by not taking a proactive step. Hack repair is much more expensive than hack prevention.
At Igniting Business we offer web security packages to help keep client websites up-to-date and protected. Our IT Support services are there for you when you need virus or malware removal, system repair, or system updates and optimizations. We can also analyze your network and WiFi for proper security and safety. Contact us today to learn more about security for your website and small business operations.