Featured Client: Seidel Research and Development Company
Introducing Seidel Research and Development Company
Founded in 1991, Seidel Research and Development Company started out in the engineering software production industry. However, SRADCO has grown over time to provide energy and environmental consulting and engineering services to its clientele, both nationally and internationally. SRADCO's services include energy conservation, environmental pollution prevention, waste-to-energy systems, renewable energy engineering, energy audits and more. SRADCO is dedicated to the research, development, and implementation of new and innovative technologies for every application in the fields of environmental and energy engineering.
With more than 30 years of experience in the field of engineering and environmental consultation, David Seidel, President of SRADCO, leads the engineering team in pursuit of renewable energy technologies. His knowledge includes experience in chemical, electrical, mechanical, and environmental engineering and consulting with an emphasis on energy and power generation. David's inspiration for working in the energy industry is the long-term implications that clean energy could be obtained from industrial waste streams. With that in mind, David wanted to be a part of developing the technologies that provided sustainable, renewable resources for future generations.
Streamlining Information and Technology
Igniting Business has provided SRADCO a website design and technology consulting services. SRADCO highlights their services and company news on their website www.SRADCO.com. Igniting Business has assisted SRADCO in converting data into digital format, as well implementing new technology that is more efficient. Additionally, Igniting Business has worked with SRADCO to build custom computers and implement automated backup systems and networking services. David says, "They gave my web site an excellent and unique look, while maintaining flexibility when our company updates the website. Also, the technology services and efficiency tools have been incredibly helpful and time saving."
Chatting with David Seidel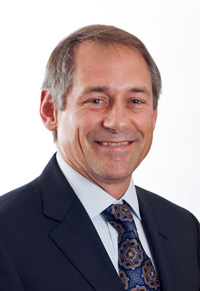 Igniting Business (IB): How did SRADCO transition from software production to energy and environmental engineering services?
David: Originally SRADCO developed small software packages that helped engineers design buildings more efficiently. Over the years, SRADCO's staff gained environmental experience, certification, and training that further expanded our energy and environmental service offering to fit our clients' needs.
Even the first commercial software package developed by SRADCO involved innovative pollution control system. The software and hardware installations brought clients into compliance with environmental regulations and significantly reduced energy consumption. The system captured the particulate matter and volatiles compounds more effectively, causing a reduction in volumetric airflow. Reducing the volumetric airflow meant less air for the HVAC systems to heat or cool, saving money for the clients on utility bills.
IB: What would you consider the greatest "milestone" in SRADCO's history? Why does that stand out among the rest?
David: David: The patenting of the SRADCO 3-stage gasification system was one of our greatest milestones. It stands out because of the many years of development and significant impact it could have on the field of renewable energy, affecting countless industries.
IB: "Going green" is such a hot topic in society right now, including government initiatives. How has government subsidies and credits affected your services and clients?
David: To a degree, the effect has been very frustrating for my clients because they all expect to get the "free money" from the government, but it rarely reaches them. The money or credits are gone too quickly. My clients' expectations are shattered which makes it more difficult to implement the necessary improvements.
However, SRADCO's energy consultations have assisted Columbia downtown businesses in successfully obtaining limited matching funds through the City of Columbia: Water & Light's Showcase Program and Efficiency Upgrade Rebate programs. These funds have helped make several energy assessments in the downtown area feasible.
IB: In what ways have you learned to use emerging technologies to the benefit of the company in day-to-day activities?
David: Technology plays a very important role in SRADCO's day-to-day business. Both emerging technologies and forgotten technologies can serve as a solution to environmental issues and energy needs. Interestingly, sometimes an old forgotten technology or concept can be modernized and work better than the current application. Additionally, SRADCO always strives to be up-to-date with the latest and emerging technologies, even including developing our own applications.
IB: Do you have any advice for small businesses trying to make a lasting impact through their work?
David: My advice to small businesses which are trying to impact their world is to be persistent in pursuit of your dream. Never stop trying to move your dream forward to reality.
IB: What is the most creative thing you have ever engineered or designed for your family's use?
David: The most creative thing my wife and I have designed is the creative environment for the development of our three sons, both for the development of their mental and physical abilities.
To learn more about SRADCO, please visit www.SRADCO.com