Small Business Exhibition - October 22nd 2013
This event is free and open to the public.
Columbia Chamber of Commerce's eighth annual Small Business Exhibition, formerly the Micro Business Fair, will take place on Tuesday, October 22, 2013 from 2-6pm at the Parkade Center in Columbia, MO. Grab a passport and tour dynamic booth displays from Chamber businesses with 15 or fewer employees and attend informative seminars relevant to businesses of all sizes. The seminars will be going on throughout the event every half hour starting at 2:30pm.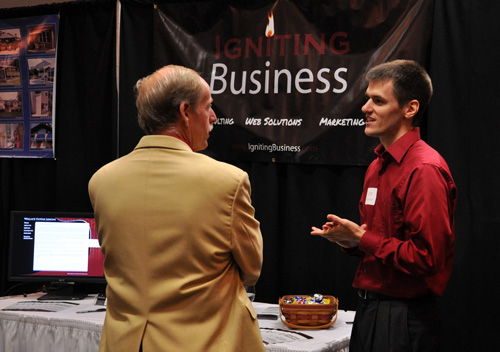 Event Schedule:
2:30 – Business Loans and Finance
3:00 – Online Marketing and SEO
3:30 – Accounting & Tax Tips
4:00 – Business & Employment Labor Law
4:30 – Small Business Technology
5:00 – Entrepreneurship, The Startup Journey
Igniting Business' very own Ben Seidel will be presenting at the Online Marketing & SEO seminar at 3:00pm. Bring a friend and join us for this free event and be sure to stop by at our booth at the Small Business Exhibition.