2 minutes reading time
(427 words)
Strengthen Your Small Business Online Efforts During COVID-19
Small businesses are the backbone of our economy. Consider these statistics compiled by the United States Small Business Administration's Office of Advocacy:
There are 30.7 million small businesses in the U.S.
This totals to 99.9% of all businesses in our nation.
Small businesses employ 59.9 million people.
This totals to 47.3% of all U.S. employees.
Small businesses are essential in keeping our economy strong and, now more than ever, in light of the COVID-19 events, strengthening your small business online efforts can be vital.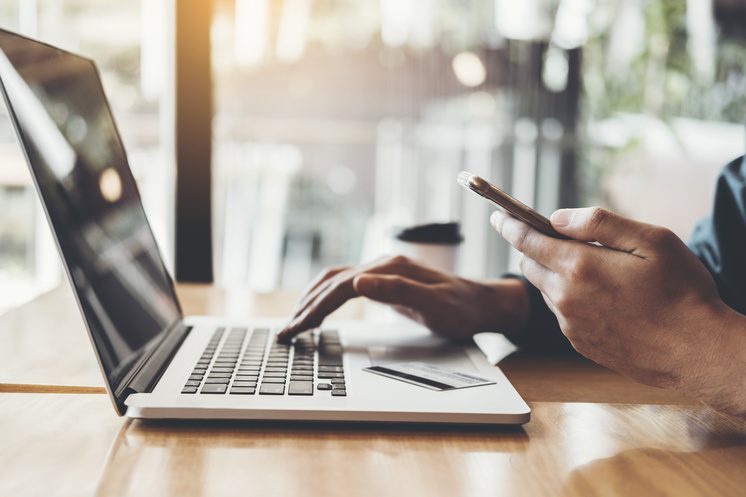 Doing Business in Times of Crisis
The COVID-19 crisis is forcing all of us to rethink business as usual, but with new challenges comes new opportunities. For many businesses, now is the time to reexamine your web design, quality of content, SEO rankings, and online marketing strategies.
Boost Your Online Efforts
With stay-at-home orders in place, more and more people are turning to the web for sources of entertainment, news, and to purchase products and services. Focusing on your online efforts during this trying time can be vital to your small business' success.
If you're still open for business, it's important to keep a consistent presence on your online platforms to ensure consumers that you're still ready and able to meet their needs.
Implement an E-Commerce Platform
With more people purchasing products online, now is a great time to consider adding an e-commerce platform to your small business website to help ensure a steady stream of revenue. This can supplement any in-person sales you are no longer able to capture during this time. Even if you're a service-oriented small business, consider integrating ways to sell gift cards or presell services on your website.
Re-evaluate Your Content Strategy
If you find yourself with some extra time now or even other employees in your organization needing additional work, now is a great time to re-evaluate your content strategy and digital content. Content is extremely important for your online presence but can be extremely time-consuming to implement. As such, any slow times in your business can serve as a great time to play catch-up on content.
Looking Ahead
At Igniting Business, we're here to be your trusted advisor throughout the entire COVID-19 pandemic, as well as into the future as we all recover. We continue to strive to help your small business succeed. Check out our blogs for more in-depth strategies and tips for your Web, SEO, and Marketing efforts. To learn more about how you can boost your online efforts, or for more information about adding an e-commerce platform to your website, contact us today.