3 minutes reading time
(506 words)
3 Ways to Effectively Keep Visitors on Your Website
Your company's website is one of your best marketing engines. It doesn't sleep, require vacation, call-in sick, and it works 24x7. Some of the most effective ways to keep visitors on your site are universally known: have good content, solve your visitors' problems, and always have related articles in the wings. But having an effective website design is just as important as having good content. Here are a few ways to keep your visitors on your site longer.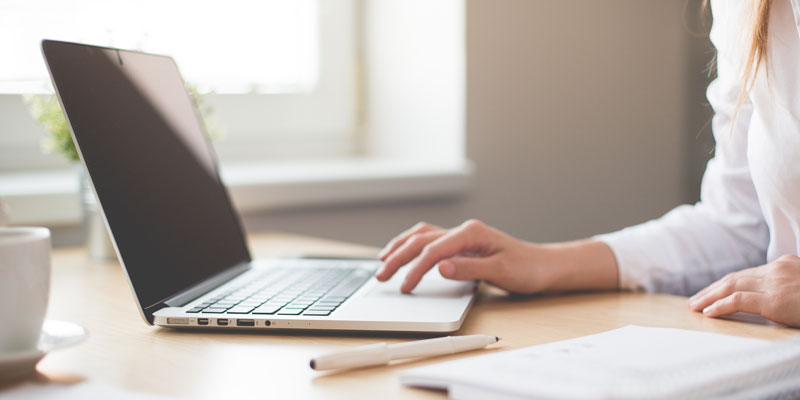 1) Make your content engaging.
When people type queries into Google and click on the links that pop up, there's a typical routine that follows:
Visitors will scan the content until they reach the end of the main content
Either the visitor has gotten their answer or realizes the answer isn't there
They'll then click back to the search results if nothing piqued their interest
If you make information engaging, visitors will likely stick around. Incorporate aesthetic aspects that are appealing to visitors and match your small business' branding. Make sure your page is designed for skimmers with clear headings and sections. Also, consider adding areas of interest or call-to-actions at various places on the page that highlight other areas of your business.
2) Include hyperlinks to relevant but slightly different articles.
Break up longer posts with sections, interactive content for more detail, or slip hyperlinks into the content. This tactic works extremely well for lists. For example, someone skimming through a list of ten ways to improve their home's curb appeal will likely go to a page with ten tricks for making their house more sellable if the link is present. Another visitor reading about business apps for writers may continue on to a page about business apps for freelancers if you call them to that action.
3) Make sure your web pages load quickly, especially on mobile devices
As more and more visitors are accessing websites from mobile devices, not only should your website look good on a mobile device, but it should load very quickly as well. Keep in mind that the internet speed of mobile devices varies greatly, partially dependent on where your website visitor is located when accessing the internet. One of the easiest ways to get visitors to leave your site is if the site takes too long to load. According to Google, "…40% of consumers will leave a website if it takes longer than 3 seconds to load," and "…79% of shoppers who are dissatisfied with site performance say they're less likely to purchase from the same site again." Not sure if your website speed is on par? Shoot us a message for a page speed report.
Bottom line: focus on the visitor's experience
A goal of your website is to turn people in your target market into leads and then into customers. The best way to do that is proving yourself reliable and convenient. Use your website as a tool for increasing potential customers' exposure to your business. Contact us for more information on increasing visitor engagement on your site.