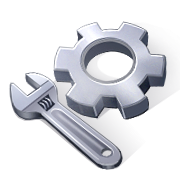 In today's market, most small businesses recognize that having a website is imperative for the credibility as a company and a way to share information regarding services and products. However, a distinct difference exists between having a website that simply contains information on your company, versus a website that performs specified business functions. It is important to recognize that having a functional website can be extremely beneficial for your business – whether it be time or cost savings, efficiency, or lead generation.
In this blog post we are going to look at a few examples of informational vs. functional websites. I encourage each of you to take a look at your current website and ask yourself what tasks it is, or could be, accomplishing for your business.
The Typical Informational Website
You probably have seen many informational websites – they may be the most common format for a small business. They often have 5-8 pages of content that contain text and images about the company page, a brief listing of the service offerings, and detailed contact information. Many informational websites will have a call-to-action for the customer to contact the company for more info or to schedule a meeting.
5 Examples of Functional Websites
The following are just a few examples of functional websites. As a heads up, the following sites are ones that we have created for some of our small business clients. We like them...but we might be biased.
Considerations for Building a Functional Website
Now that you've seen examples of both informational and functional websites, you may be able to create new ideas for how your website could become more functional. The following are a few questions you should ask yourself and your staff:
What IS the goal of the website? Generate leads, automate support functions, etc
What COULD the website do to simplify or automate our business?
Who will be using our website and what are their typical needs when visiting the site?
Are your website's features easy-to-use?
If you are interested in learning more about how your website can serve as a tool for your business, let us know. We would be happy to brainstorm ideas with you on how your website could go from an informational site, to a fully functional resource for your business.