7 minutes reading time
(1435 words)
What are the Disadvantages and Limitations of Website Builders?
Do you need a website for your business? Are you thinking of using a website builder (i.e. Wix, GoDaddy Website Builder, Squarespace, etc.)? Before you start, do you know the disadvantages and limitations of most website builders?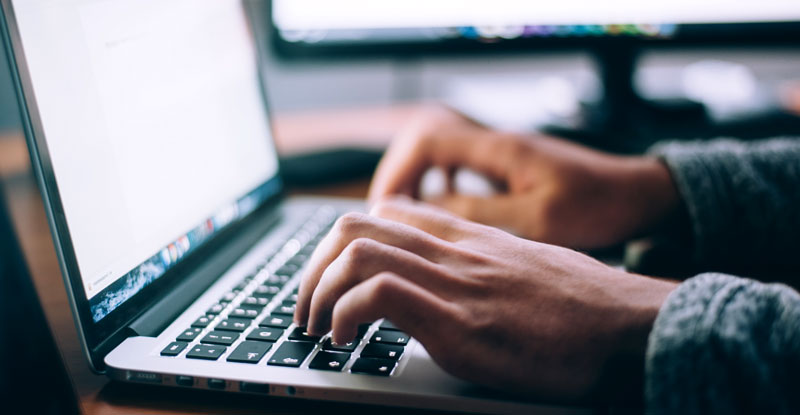 Website builders can certainly help you build a website relatively affordably, but most still require some additional knowledge to get the website to perform well. Among other items, you will need to understand your design options, how the website will look on mobile devices, SEO (Search Engine Optimization) limitations, etc. Here are a few limitations you should consider before going with a website builder platform.
1. Limited Mobile Experience Tweaks
Code structure and layout options are extremely important for mobile viewing and functionality for your website. Many web builders have a very limited mobile optimization options within their web builder. Why does mobile matter? Mobile searches and internet browsing of websites has finally surpassed desktop browsing. Over 50% of worldwide web traffic is accessed via mobile devices, and that number continues to climb each year.

Find more statistics at Statista
When you run into an issue with how content or a part of the design looks on mobile devices, the website builder may not let you do much further device specific (i.e. phone, tablet, etc.) customization. You are typically limited to their built-in mobile rendering which does not always translate your content and design into an ideal look and feel on every device type, potentially causing user experience issues.
2. The Website Doesn't Quite Look "Right"
Most website builders show you a preview of the website before you publish. However, it rarely looks exactly like the preview. As a result, you may spend a significant amount of time creating a website that doesn't actually look high quality like you intended. Naturally, these can be exceptionally frustrating, and you are again limited to what the website builder "allows" you to do.
3. Ease-of-Use and Reduced Functionality
Website builders often appear relatively easy-to-use at first glance which is a big benefit. However, when you try to delve into more advanced features, customizing pages, and resizing images, they start to become a painstaking process. It can take a while to learn how to change certain sections of the website to avoid upsetting the website builder. This can be extremely time-consuming. Ultimately, you are still at the mercy of what the website builder "will allow" in terms of built-in functionality. The reduced functionality will impact whether you can build a basic, informational website vs. a robust, functional website.
4. Cookie-Cutter Template Selection
A lot of website builders bypass the lack of coding knowledge by only giving customers certain templates to choose from for their website design. Thus, you can only put text in predefined area and only a picture in predefined spot, but if you need more flexibility for more content outside of their design framework you are out of luck. Limited layouts and styles can make it a bit hard for your business to stand out in the crowd.
5. Missing Key Search Engine Optimization (SEO) Elements
Most website builders do NOT truly and fully integrate SEO or lead generation into their process of creating your own website. They often don't guide you to incorporate a clear call-to-action on your website or create a soft offer for your customers in order to capture email addresses for example. Your website needs these elements and more to make your website a way to convert leads into actual customers.
There are also a substantial amount of back-end coding elements from a Search Engine Optimization perspective that a website builder can often overlook or not integrate altogether. For instance, we were performing SEO on two different website builder platforms (on websites we did not get the opportunity to design). One of the website builders offered LocalBusiness schema, but no other options for structured data. Furthermore, they forgot to include "phone number" as a field in the "auto-generating" schema, one of the most critical elements for associating your business with other listings online. Whereas, the other website builder didn't even allow website schema to be inserted into their system. This is just one example of how SEO is an afterthought when it comes to website builders.
Yes, we ended up emailing both website builders to inform them of the errors. sure enough, they thanked us and told us we were right. But they didn't say when they expected to make the fixes/additions to their system. Update: They eventually added the aforementioned schema features, but it was literally years behind traditional web design Content Management Systems like Joomla or WordPress. Additionally, their schema support still has very limited options for customization and advanced structured data.
The list of SEO shortfalls of website builders doesn't end with that one example either. As such, while you might end up with a remotely similar look of a site you love, what's the point if you can't be found on Google?
6. Limited E-Commerce Functionality
Website builder platforms like Wix and Squarespace are starting to add more e-commerce functionality where you can buy and sell products directly on your website. However, e-commerce features are very limited at this time on website builder platforms. Once you start needing more complex features like dynamic shipping quotes, local pickup options, wholesale pricing, integrations with 3rd party apps, etc. you will quickly hit walls with website builder platforms like Wix and Squarespace.
If you are looking to get started with e-commerce, we'd recommend checking out the Shopify E-commerce system. Shopify is insanely affordable for the benefits that you get, and they have different packages based on your needs. Feel free to check Shopify out and claim a free, no obligation trial of Shopify. It is hands down our favorite e-commerce system, and we've used a lot of different systems! The packages all include support from Shopify's system. If you get stuck and need professional help 3rd party help, there is also a wonderful community of Shopify Experts and e-commerce web designers that can assist.
When Should I Use a Website Builder to Create My Website?
The number one advantage of website builders is that they can help you create a quick website typically very affordably. This can be an decent starting point if you're on a very strapped budget. Just keep in mind that at some point, you're going to run into limitations of the website builder platform.
Naturally, we see many small businesses start out building their own site on a website builder. Then, in the future, they redesign on a more modern and robust content management system (CMS).
That said, if you do start out with a website builder, we would recommend Wix far more than alternatives like Squarespace, Weebly, GoDaddy, etc. From when we first wrote this blog post many years ago (and updated it several times since then), Wix has by far improved their systems the most, especially as it relates to the issues around SEO and functionality.
If you need e-commerce functionality, we still recommend going the Shopify route. Depending on your technical prowess, you may be able to get started on your own with that platform, or may need the assistance of a qualified Shopify developer.
What's the Alternative to Website Builders?
Alternatively, there are Content Management Systems (CMS) that also make your website a bit easier to manage and update, but with far fewer limitations than website builder platforms. The downside is that they do require a professional website designer to initially design and setup the website. However, they are far more flexible than website builders long-term. For a head-to-head comparison, check out our blog on the difference between a CMS and a website builder platform.
If you go the route of hiring a web development firm, we strongly suggest hiring a company that specializes in website design and that has SEO experts on staff. Web designers and SEO experts are not the same.
Do you need help building your website? We can create a website that generates leads and creates the best experience for your customers. Contact us so we can learn more about your website design needs.
At no additional cost to you, we may receive a commission if you click on some of the links on this website and make a purchase.