Today, online advertising is essential for your small business' success. While there are various online advertising platforms available, each with their own set of unique benefits, it is important to determine which online advertising platform will work best for your small business. With Facebook's vast amount of users and superior targeting options, Facebook advertising is a top choice for many small businesses. Keep reading to discover several advantages of using Facebook advertising for your small businesses!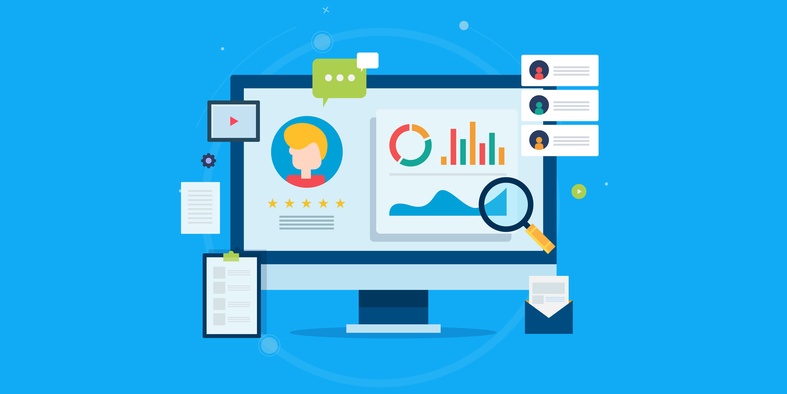 1. Target Exact Audiences
Compared to other online advertising platforms, Facebook's targeting capabilities are some of the best in the industry. You can target consumers based on location, age, interest, behavior, gender, language, occupation, purchase history, and more. In addition, you can layer your targeting to ensure your ads are only displaying to users within your specific target market. This exact targeting helps provide your small business with many more potential customers, increasing your conversions and revenue!
2. Access One of the Largest Audiences in the World
Facebook is arguably the largest social networking platform in the world with about 2.89 billion active users as of the second quarter of 2021. This makes Facebook advertising an excellent online advertising choice if you are looking to access a wider, diverse audience. In addition, with Facebook's acquisition of Instagram in 2012, you can select your ads to display on both Facebook and Instagram with little extra set-up, enabling even more exposure for your small business.
3. Build Engagement
Another advantage of Facebook advertising for small businesses is that it helps to build engagement. In order to stay relevant and grow your audience, regularly engaging with and maintaining your existing audience is essential. Facebook advertising not only allows you to promote your business and product/services, it also helps to ensure you maintain an active online presence, boosting your engagement and increasing traffic.
4. Multiple Ad Formats
Most online advertising platforms are limited to only a few predefined formats in which the ad can be created. Facebook allows you to choose from numerous ad types including the following:
Image Ads which showcase your product or service visually.
Video Ads allow you to visually reach you audience with engaging video.
Carousel Ads allow you to show two or more images and/or videos within a single advertisement.
Instant Experience opens a full-screen visual experience when a user taps your ad on a mobile device.
Collections are designed to drive product discovery and showcase multiple items from your product or service catalog.
You can select one ad type or multiple types depending upon your goals and advertising media available. Additionally, Facebook is always improving and adding useful features to their ad type options.
Contact Our Online Advertising Experts for Professional Help
If you want to build your online presence, grow your customer base, and increase sales, our online advertising experts are here to help. At Igniting Business, we can help your small business succeed through our proven online advertising strategies. To learn more about our online advertising services, or to schedule a complimentary consultation, don't hesitate to contact us today!
Looking for More Tips and Tools to Manage Your Own Facebook Campaign
We understand that you may already be running Facebook and Instagram ads for your business and may simply need a bit of extra help. The following are a few of our favorite tools that we would encourage you to try out to see if they help save time or increase conversions.
If you are not a graphic designer, but are still responsible for providing the ad creative, we recommend trying out Canva's easy-to-use graphic and ad design platform. Canva's drag-and-drop graphics design editor is one of the best in the industry. Try Canva Pro for free.
Adobe programs including Photoshop, Illustrator, and Adobe Express can be used to create beautiful custom graphics for your advertising content. Note that it definitely takes some time and effort to learn Adobe's professional design products and develop your own workflow. Explore Adobe products.
We know that quality images and videos can make or break an advertisement, and sometimes you do not have the time or resources to capture an original photo or video. As an alternative, Adobe Stock can be an excellent source for affordable high-quality stock photography and videos. Explore Adobe Stock's library of images and videos.
While MailChimp is originally known for its amazing email marketing program, it has quite a few tools that are incredible for online advertising as well. MailChimp has a platform built for managing your Facebook and Instagram ads, as well as complementary tools for building landing pages and follow-up email marketing campaigns. Check out MailChimp suite of tools.
At no additional cost to you, we may receive a commission if you click on some of the links on this website and make a purchase.