4 minutes reading time
(731 words)
4 Benefits of Organic Search Traffic (through SEO) for Small Businesses
When it comes to marketing your small business website online, organic traffic is perhaps the most important form of traffic. Organic traffic is targeted, cost-effective, increases website trust, and offers numerous other benefits for your small business. More importantly, organic traffic is exceptionally scalable. Keep reading to discover four benefits of organic search traffic for your small business.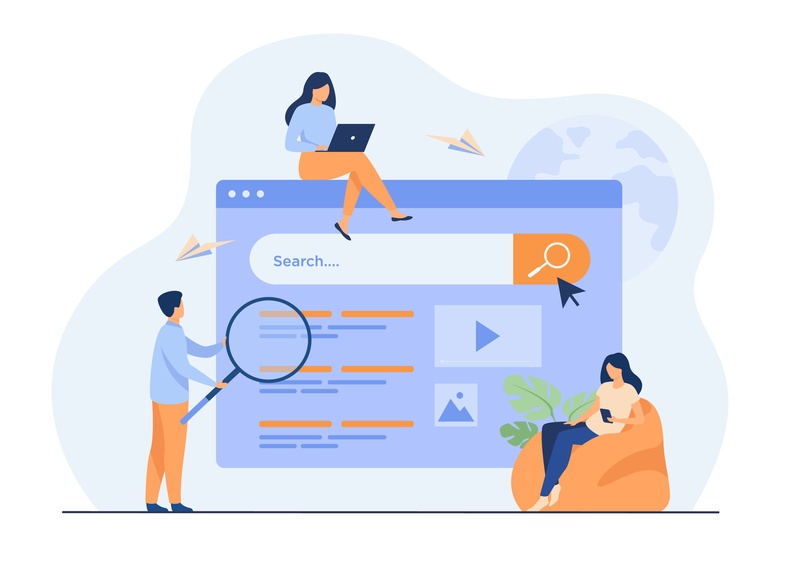 What is Organic Traffic?
Organic traffic refers to web visits generated by non-paid search results on search engines such as Google, Bing, and Yahoo. Note that this includes when a user types in a search (whether it be your company name, service you offer, related industry keyword, etc.) and clicks through to visit your website via the Search Engine Result Page (SERP). To help maximize your organic search traffic, it is essential to optimize your small business website and online content for search engines.
Benefits of Organic Search Traffic
1. Offers a Competitive Edge
An organic strategy utilizes search engine optimization (SEO) to enhance your online presence and increase your visibility for targeted keywords, which can give your small business a significant competitive advantage. With organic search, you can outrank your competitors on search engines without having to outspend them in traditional or digital advertising methods, allowing you more opportunity to command authority online and drive traffic to your small business.
2. Cost-Effective and Highly Scalable
While optimizing your small business website and content for SEO to increase organic traffic does take time and resources, obtaining organic traffic does not require an expensive investment. Unlike paid advertising, which requires a more robust budget to set up and maintain, implementing an organic strategy allows you to grow your small business without having to continually proportionally increase your marketing expenses. Simply put, an organic strategy, if properly executed, can provide an excellent return on investment (ROI).
3. Highly Targeted
Organic traffic can be highly targeted. When effective SEO strategies are put in place, your small business website can appear when consumers are actively searching for your business or keywords closely related to your industry or the searcher's needs. This leads to website visitors who are already interested in your business, products, and/or services. Those types of buyers are often in "shopper" mode or looking for a solution to their present problem. In either case, they are typically primed to convert to a customer.
4. Provides Long-Term Results
When you stop paying for paid advertisements, unfortunately traffic from those campaigns will also abruptly come to an end. While it can be exceptionally successfully in certain circumstances, paid advertising can present challenges for scalability and growth. On the other hand, organic strategies optimize your presence on search engines, providing more long-term traffic results that are not solely tied to a monthly spend or cost per click (CPC). As a result, you can generate sales and revenue for your small business well into the future via successfully SEO strategies.
Increase Your Organic Traffic with Igniting Business
At Igniting Business, we strive to help you increase your organic traffic and grow your small business affordably. To learn more about our ongoing SEO services, or to schedule a complimentary consultation with our SEO experts, contact us today!
Looking for SEO Tools to Help You Generate More Organic Traffic without an SEO Agency?
We understand that not everyone will have the budget or desire to partner with an SEO agency like ours. We know some companies need to start small and get started driving organic traffic on your own. Or perhaps, you love the ever-changing world of SEO and simply need some extra help. In that case, we highly recommend checking out two of our favorite SEO tools:
Semrush provides extensive SEO and digital marketing tools for keyword research, SEO auditing, content marketing, link building, and more. This tool is exceptionally robust and may take a bit of time to learn, but it's one of the absolute best on the market! Redeem a free trial of Semrush!
We love BrightLocal for the unmatched simplicity of rank tracking and reporting. Additionally, they have great tools available for local citation building and monitoring, local SEO audits, and reputation management. Start a 14-day free trial of BrightLocal!
At no additional cost to you, we may receive a commission if you click on some of the links on this website and make a purchase.