3 minutes reading time
(501 words)
4 Incredible Benefits of Email Marketing for Small Businesses
For small businesses, strategically allocating marketing funds is essential to ensure that each penny invested in marketing reaps benefits to your business. Email marketing continues to be one of the most effective ways of communication between your brand, your customers, and potential leads. In fact, email marketing is 40 times more effective at reaching your target audience than Facebook or Twitter. Check out these four benefits of email marketing for small businesses.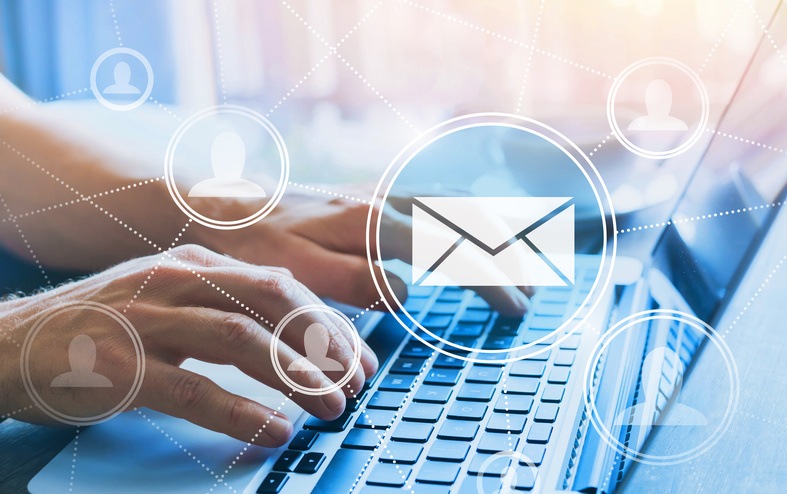 1. Reach the Right Audience
In order for people to receive your emails, they have to first subscribe. This means you'll be reaching current and potential customers who have willingly agreed to receive news and tips from your business. Email marketing allows you to directly reach an interested, targeted audience.
Note that we do not advocate buying email lists from third party companies, as success rates from these efforts are dismal and are often seen as spam tactics. Instead, we recommend organically building your email marketing list.
2. Consistent Outreach and Increased Awareness
To help increase brand awareness, it is essential to communicate with your target audience consistently by sharing relevant and engaging content. Email marketing enables you to easily communicate and share educational content with your current and potential customers in a consistent manner. Note that this consistent outreach cannot simply be constant promotions, or you may quickly earn an unsubscribe. Ensure that every email you send delivers value for the reader within the content itself.
3. Cost-Effective Method
Traditional marketing techniques such as direct mail and print media can be quite expensive. For small businesses on a limited marketing budget, email marketing is one of the most cost-effective marketing methods. At a minimal cost, your emails can potentially reach hundreds or thousands of people, providing a more attractive return on investment (ROI) with minimal effort and no ad spend.
4. Easy Tracking of Metrics
With a robust email marketing platform like MailChimp or Constant Contact, you can quickly and easily track conversions and click-through rates. These metrics help give you a good understanding of the tastes and preferences of your customer base, allowing you to make any needed adjustments to improve your campaigns.
Kickstart Your Email Marketing Strategy
The benefits of email marketing to small businesses are countless. In the end, it boils down to its cost-effectiveness and efficiency in producing results compared to other forms of marketing.
At Igniting Business, we pride ourselves in offering quality email marketing services that help your small business build relationships with customers and improve sales. To learn more on how to kickstart your small business' email marketing strategy, don't hesitate to contact us today!
If you're more of a do-it-yourself (DIY) individual, you can check out our recommended tools which showcases recommended email marketing platforms, as well as other marketing tools that can assist with content creation, graphic design, social media, and more!
At no additional cost to you, we may receive a commission if you click on some of the links on this website and make a purchase.