4 minutes reading time
(824 words)
4 Common Frequently Asked Questions About SEO and Website Content
If you're looking to increase the amount of organic traffic your website, search-engine optimization (SEO) is likely on your radar. SEO is, at its core, the use of specific strategies that help search engines understand when content is relevant to a specific search. The job of a search engine like Google is to match the user's query with the best possible web page. As a result, the goal of those creating website content is to make sure that search engines recognize the website as having valuable content and being as credible as possible.
However, there are several misconceptions about what it SEO is and how it relates to the content on your website. Below are four common questions we receive from our clients about content and its impact on SEO.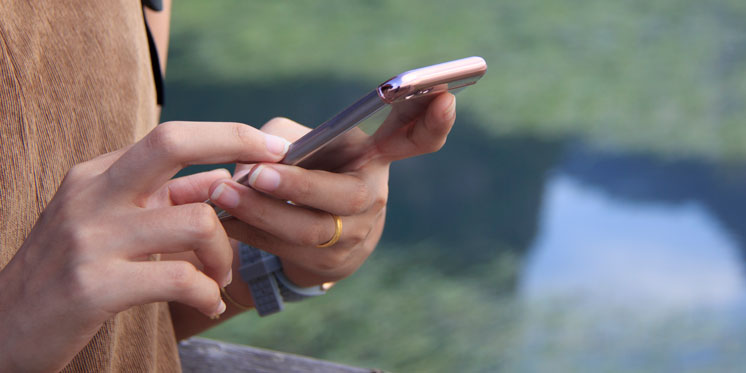 FAQ #1: Is it true that the more frequently I use a keyword, the better?
While keywords and keyword phrases are at the core of SEO, it isn't about quantity. One of the biggest mistakes someone new to SEO can make is unnaturally "stuffing" the keyword. When this happens, they try to include as many instances of the word or phrase as possible, creating content that sounds repetitive and truly lacks clarity and any real substance. In the end, this content isn't valuable to the reader or the search engine. Keyword stuffing can actually cause more harm than good. If you engage in this practice too heavily it can damage your rankings.
On the other hand, when your keywords are spread out and interwoven into the content in a manner that reads well and makes sense to the reader, you create a more cohesive piece of content that search engines will recognize as valuable to potential visitors.
FAQ #2: Do I need to post new content on my website every day?
While one aspect of SEO is making sure your content is recent enough to remain relevant, that doesn't mean you must post new content daily. Instead, focus on posting high-quality content that dives deep into a topic and is genuinely helpful. This won't just increase traffic to your website, but it will also increase the amount of time visitors spend on your website and position you as a more reliable source. We recommend doing frequent audits of your content to make sure it thoroughly addresses the topic, answers important questions readers would ask, and has any recent developments incorporated throughout. Of course, there are also other ways to add content regularly to your website such as through consistent blogging or through a well-crafted project portfolio.
FAQ #3: Is content alone enough to rank well?
High quality, helpful content is definitely beneficial for your SEO, but it's only one part of the equation. Your website does not exist in isolation. There are other resources out there that complement, or even compete with, your own information, and there are other websites that provide valuable information. While it's important to produce quality content, it's also important to make sure you're employing other SEO strategies both onsite and offsite to rank well and build your website's credibility in the eyes of Google and other search engines.
FAQ #4: How quickly will I see results from improving my content?
Many small business owners believe when you begin to implement any SEO strategy, you'll see results immediately. Unfortunately, it doesn't work like that. While paid advertising will get you to the top of the page quickly, an organic strategy is a slow build over time. As you build your database of quality content you become more legitimate in the eyes of Google. Unfortunately, there is a natural lag effect of when Google starts recognizing your improvements and subsequently rewards your website as a result. Over the course of weeks, months, and possibly years (depending on the difficulty of what you are wanting to rank for and the present competition), you become more and more likely to be ranked high in search engines for your desired keywords.
This can be a good thing. Unlike paid advertising, SEO-based approaches have longevity. While you won't shoot to the number one result in Google overnight, once you secure a top spot you will likely stay there for a while. Your content will continue to pay off over time, and with no additional dollars spent, unlike paid advertising where you are often paying for every single click.
Implementing SEO Strategies for Your Small Business
Your small business can absolutely benefit from a strong SEO strategy that values well-organized, quality content. As Google becomes more sophisticated, it is becoming more important than ever to follow good SEO practices and incorporate a strategy that makes sense for your business. When you do, your organic traffic will grow and so will your business. Don't forget, though, content is only one element of SEO to consider. Speak to our SEO experts today to learn more about how we can implement a cohesive, robust strategy for your SEO efforts.