2 minutes reading time
(414 words)
4 Essential Qualities to Look for in a Website Designer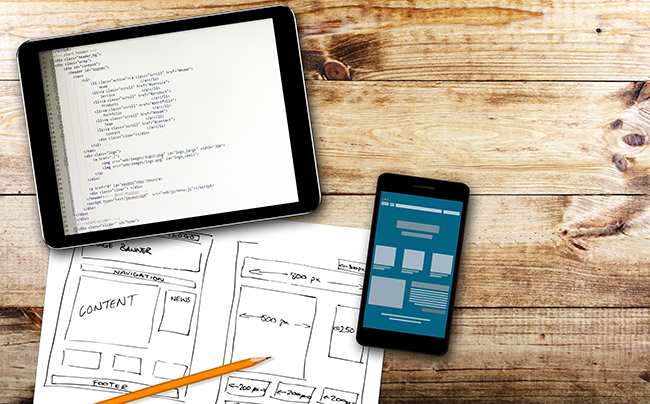 Once you've made the decision to develop or redesign a website for your small business, many key points must be considered; budget, choosing a host site, determining the target audience, etc.
One of the most important questions to ask is: do you create it yourself or hire a web design company? While developing your own website may save some money, hiring a company that specializes in web design will definitely save time and often lead to a significantly more professional look and feel. Assuming that time is a factor (and the fact that web design is harder than it looks!), the following are 4 essential qualities to look for in a website design company.
Humility
Look for a company with a reputation for flexibility so that your ideas are given full potential. Granted, there should be some give and take, as in any professional relationship. Ultimately, the website should represent your company's brand and audience's needs, not just the website designer's personal preferences. Choose a company that will bring life to your vision and give you the product you want and are ultimately purchasing.
Ability to See Connections
An understanding of the psychology of the human mind and how it relates to web design is a key quality in the design process. Make sure the company you choose sees both sides of the coin. The ability to think like a user, as well as a designer, is imperative when creating a site that is user-friendly.
Creativity
Every design company has its own processes and design philosophy. Make sure that you are creatively compatible by asking questions and looking at sample websites. The process of developing your own website will go more smoothly if you're working with like-minded people.
Cutting Edge Sensibility
Web design is always changing and growing. It is imperative to identify a web design company that keeps up with the latest trends and developments. Ask specific questions on how ongoing learning is part of the business model.
Making the decision to set up a website or redesign is always a significant step because the site represents you, as the owner, and your company brand to the world at large. Take the time to research your options thoroughly and get multiple quotes. Talented web design companies with unbeatable support are out there. You just have to know how to choose the right one for your small business.
If you are interested in learning more about our web design process, feel free to contact us.