2 minutes reading time
(473 words)
4 Ways Online Marketing Keeps Your Small Business Connected with Customers
Small businesses have faced many new challenges in the midst of COVID-19. One of these challenges is staying connected and accessible to your customers during the pandemic. Fortunately, online tools and marketing techniques continue to help provide an essential line of communication between your small business and your customers without a high cost. Check out these four ways online marketing can help your small business stay connected during these trying times.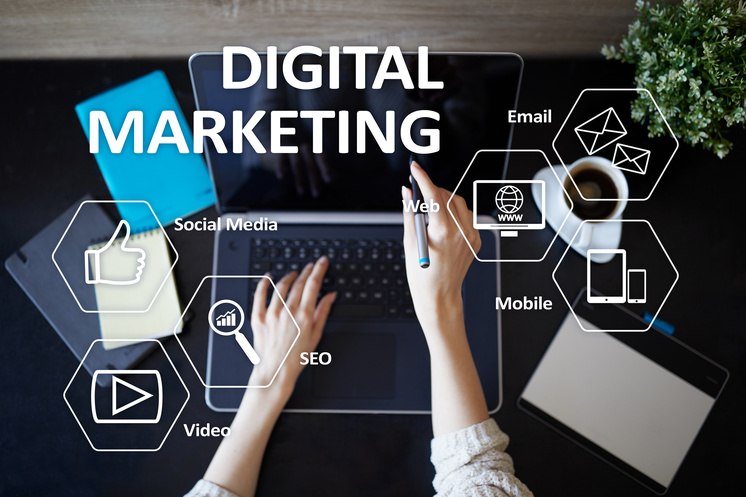 1. Content Marketing
Developing content that is engaging, informative, and entertaining is a good start to connecting with your customers. Tell a story to your audience, such as how your small business began and your mission and values. Talk about how your small business is evolving to better serve customers during the pandemic. Create content relevant to your niche via webinars, emails, blog posts, and more.
2. Social Media Marketing
Social media marketing is an excellent way to reach a broader portion of your target audience and also gives your small business a chance to relate and easily connect to your customers. During the pandemic, use social media to provide timely updates about your business and any time-sensitive changes.
Helpful tip: Don't limit yourself to one platform. Each platform serves a different purpose, so evaluate each platform for your small business and use each one to your advantage. To name a few ideas:
Instagram - Convey meaningful messages behind your product and company. Don't pose; this platform is for natural phone pictures for a more realistic (and personal) connection.
Facebook - A professional platform for online advertising. Put creative pictures/videos of your product, a connected story, and links to your website on this platform.
Twitter - Use trending #hashtags to reach audiences outside of your following.
3. Video Marketing
Video marketing gives your small business another medium to keep your customers informed and interested. Create helpful how-to or Q&A videos to help your customers learn more about your company and products/services. During the pandemic, video marketing has become increasingly more beneficial. Providing videos offers a source of relevant information to your customers immediately, as well as provides excellent customer service when you can't meet one-on-one.
4. Email Marketing
Email marketing is a great way to speak directly to your customers. Email marketing can entice customers to your website, display discounts they're unaware of, promote essential event updates, and inform your customers directly of cancellations and rescheduled events. Personalization matters in this strategy as your small business directly addresses your customers. A recent study showed that 90% of respondents found appeal in personalized marketing content.
At Igniting Business, our marketing specialists can help your small business stay connected and succeed in all of your online efforts. For more expert advice on online marketing strategies that best fit your small business needs, or to learn more about our online advertising services, contact us today!