3 minutes reading time
(694 words)
7 Common Small Business' SEO Fears Debunked
Business owners are experts in doing what they do best, which is running their own industry-specific organization. Most recognize the evolution of the internet and online marketing has expanded their customer base and streamlined many business processes. Still, it can be difficult to know which online efforts are worth pursuing.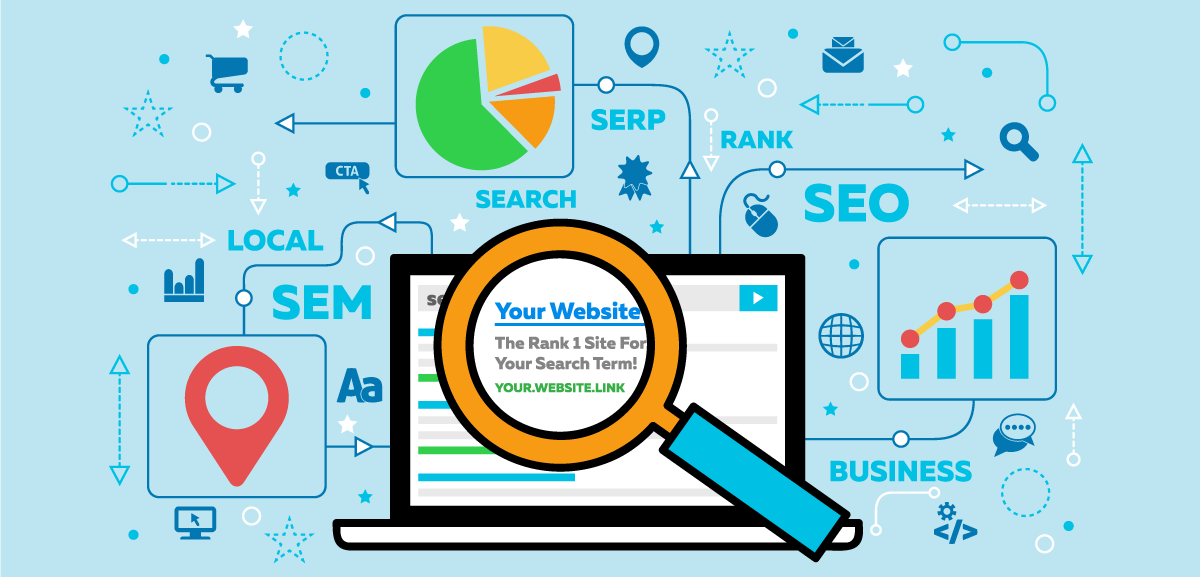 In this article, we discuss search engine optimization (SEO) and why business owners have nothing to fear when it comes to applying SEO concepts to help facilitate their organizational objectives. Listed below are 7 concerns we often hear from small business owners about SEO:
SEO is too complicated
The price tag for SEO is too high
SEO results are slow
Creating content is money and/or time wasted
SEO might not actually work
Quantifying spending seems impossible
An SEO specialist could hurt instead of help a business
Most small businesses outsource much of their technology needs to a technology partner. For instance, when a computer breaks, do you open up the computer case and start troubleshooting which chip or cables are not malfunctioning? More than likely you call an IT technician who has seen and handled the issue before and knows where to start. However, when your website isn't ranking well on Google, many people don't recognize, just like a broken computer needs an IT professional, your website likely could us help from an SEO Specialist. If you try fixing the SEO related issues on your own, you may end up costing yourself more money in the long run.
When it comes to understanding SEO, a good online marketing and SEO partner will be invaluable. A reputable SEO firm will be able to explain SEO in layman's term so the small business owner can understand how it will benefit their business. It's important to note there are, sadly, poor SEO "experts" out there. Also, many web designers who can build beautiful websites claim to know SEO. We should keep in mind that SEO and Web Design are NOT synonymous and are two very distinct disciplines. As such, it is vital to find a company to work with that you trust. When selecting a specialist, we recommend you approach it as you would hiring any other new vendor. Research their reputation and start small until you feel confident you are in good hands. Ask for example projects and read client reviews. And remember, if an SEO company promises you the world - when it sounds too good to be true it probably is.
While hiring an SEO firm does require an investment of funds, the benefits and increased sales can certainly justify the investment. When it comes to quantifying SEO spending, proper SEO analytical tools make valuing the return on your investment quite very achievable. A reputable SEO company can show you in concrete terms how many impressions, clicks, keywords and traffic sources your site receives. Further custom analytics can shed granular light on engagement metrics, demographic information, and even keyword ranking as well. By reviewing such analytical data, businesses can fine tune their site and external online strategies.
Most businesses understand that most good projects worth investing in do take time to generate results. Certain SEO items can yield results almost instantly. However, for others, there is a lag effect of Google rewarding your changes where positive results show within a couple months after implementation and results continue to grow beyond that time frame as well.
A vital component of continued growth is creating valuable website content for your viewers. Sharing your expertise with your current customers and potential customers is a sure way to keep them coming back to your site and you're more likely to be in top list of search engine results. Your valuable and client-relevant content can also be distributed via your email marketing, social media and traditional marketing efforts.
At Igniting Business, we offer ongoing SEO retainers. We work with our clients to ensure they understand the impact of our efforts to their SEO goals. We also offer blogging packages to help you in creating consistent, quality content on your site! Want to know more about SEO and what it can do for you? Contact us to learn more.