2 minutes reading time
(429 words)
Google Fiber Sign Up is Now Open for Lee's Summit – March 2015 Update
Over the past couple months, you may have seen contractors around your neighborhood digging and laying fiber optics. I would encourage you to check out my earlier blog on the status of Google Fiber construction and pricing for small businesses. Google Fiber is finally in our sights here in Lee's Summit!
How to Sign Up for Google Fiber
This week, Google Fiber opened sign ups for their service. What this means is both residential and small business customers can now go online to https://fiber.google.com/cities/kansascity/fiberhoods, enter your address, and sign up for service. Note that this does not mean you will be getting Google Fiber service immediately – this is step 1 in the process!
Each community is split into a series of "Fiberhoods." For Google Fiber to create the final construction, a Fiberhood must achieve a preset number of sign ups to qualify. Note that if you check your address, Google will show either a specific number of sign-ups required or 50+. If your Fiberhood does not meet its sign-up sign up goal by April 30th, your account will be canceled and the deposit refunded.
As of today, the Market Square Fiberhood has already met its quota, closely followed by Downtown Lee's Summit. Once your Fiberhood qualifies, construction will begin May 1st, and you can schedule your installation date.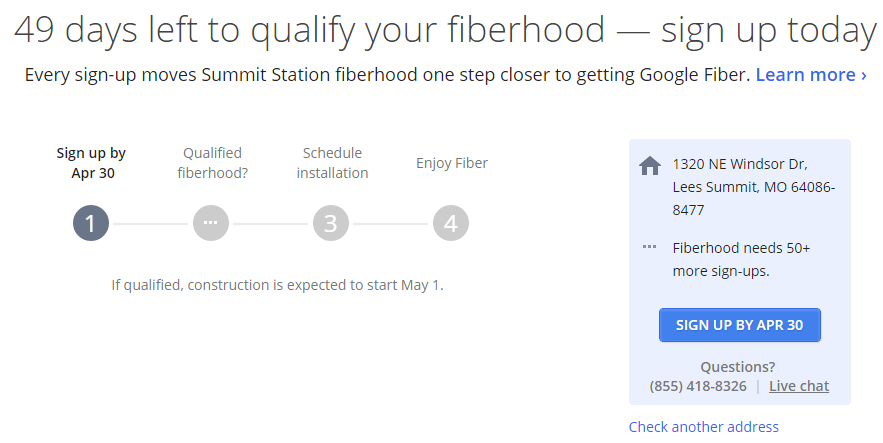 Selecting a Google Fiber Package
Customers with residential addresses will be shown multiple options regarding their package selection (I.E. Gigabit, Gigabit with TV, etc. Commercial customers, will be given the small business package which includes the Gigabit connection, Network Box, and optional static IPs.
To register for Google Fiber, you will need to be signed in with a Google account. Note that this is extremely important that you are signed into the account you want because Google will be using it for billing, communications and management. This is especially important for small businesses.
Also, if you are a small business it's very important to know your current Internet Service Provider's (ISP) cancellation policy prior to signing up. Business customers often face hefty cancellation fees or can even be required to pay the full amount of their remaining term in order to cancel. Read my earlier blog where we discuss if Google Fiber is right for your small business.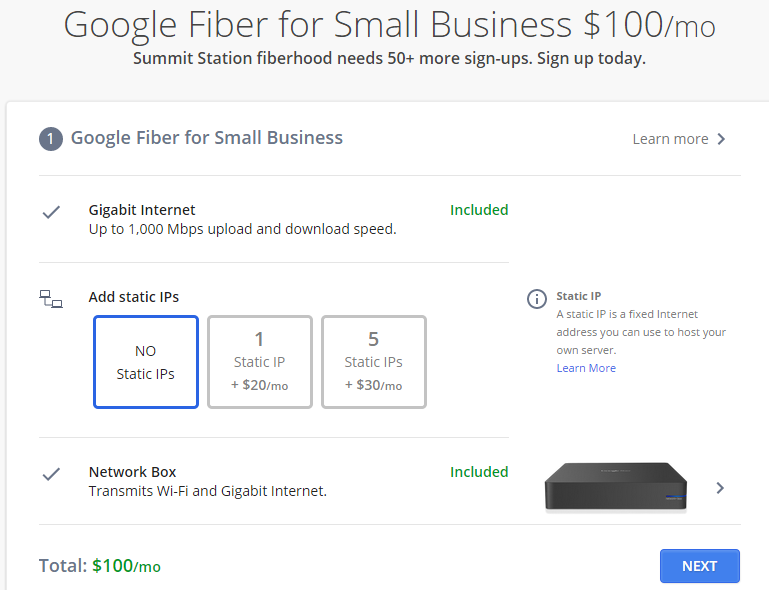 Of course if you have any questions during the sign-up process, you can always contact Google via their support number or live chat.
Good luck signing up for blazing fast internet via Google Fiber. Let us know on the comments below if you've signed up or if you have any other questions!