3 minutes reading time
(689 words)
How to Choose the Right Social Media Platform for Your Business
Getting started in social media can be daunting. While the number of social media platforms available can seem intimidating, starting with one social networking site that works best for your small business will help you manage, maintain, and eventually grow your online presence. Here's how: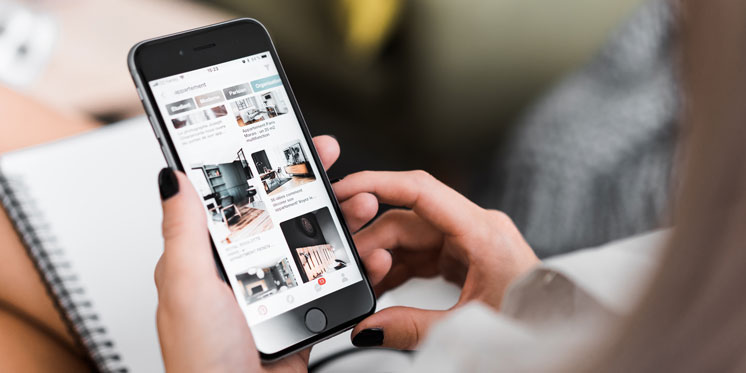 Decide on your primary objective for social media.
To find the right platform, the first thing you'll need to do is decide on your primary business objectives for your social platform. Are you looking to sell products or services? Do you want to engage and communicate with your followers? Are you more interested in highlighting your company's work? Or are you interested in using social media to recruit employees?
Social media is great for a variety of purposes, but when you're first getting started, narrowing your focus will allow you to find the best platform for your business.
Research each platform's capabilities.
Not all social media platforms are created equal, and each has its own strengths. Once you've decided on your main purpose for social media, research which platforms offer the most useful capabilities for that purpose.
Consider Facebook, Pinterest, and LinkedIn, for example. Facebook is the most popular social media site. If you're looking to capture the most eyeballs, Facebook might be the platform for you. Pinterest has a tight grasp on potential and existing customers who are homeowners and crafty consumers looking for new ideas, so if you're looking to sell a product or service related to home and garden, you'll want to check out Pinterest. If you want to use social media for recruiting new employees or showcasing your company as a leader in your business industry, LinkedIn is by far the frontrunner. This social networking site is based solely on professionals seeking employment and professional networking.
Look into demographics.
Once you've seen which platform has the most useful capabilities for your business, the next step is to consider who the primary audience is on each platform. Why is this important? There are some social media platforms that have similar functions, but different demographic audiences. For example, both Pinterest and Instagram are great for sharing photos or highlighting creative projects, but Instagram's audience skews younger. Instagram is more geared toward people ages 18 to 24, while Pinterest caters more to young adults out of the college-aged range.
Audience is the key component in creating a successful social media presence. This study from Pew Research offers more insights into demographics on social media to help your business match your potential customer base with the social platform people are most likely to use to find your business.
Create your page.
Once you've done this research, it's time to choose your platform and get started creating your profile, page, or boards. You will want to create a social media profile that best represents your company. Utilize your brand's colors, logos, content, and voice throughout the profile. Be sure to use high-quality images for your profile picture and any necessary cover images.
Depending on the platform, you'll want to create content specific for your page. For example, on Pinterest, you can create multiple boards that represent the work you do. For Facebook, Twitter, and Instagram, setting up detailed profile information will help your profile appear legitimate and professional to followers and even provide them with general business details (e.g. services provided, website, contact, etc.).
Finally, you'll also want to introduce yourself to the audience. Send out your first tweet or post announcing that you've joined the platform and include a solid call-to-action to push visitors to your business.
One of the best features about social media is that it's free to start. When it comes to social networking, one of the most important things to keep in mind is that it should be fun and engaging, useful to your audience, and allow you (your business) to connect with your current and potential customers. Don't be afraid to try different platforms to see which one works best for you. However, if you're looking for more tips and information on how to market your business, including how to strategize your business's social media presence, contact us today!