2 minutes reading time
(369 words)
How to Effectively Use Google Analytics to Grow Your Small Business
Google Analytics is an important online tool that helps website owners assess and identify action necessary to improve their websites. By using Google Analytics, you can determine factors such as:
The number of users visiting your website
Which devices your visitors are using to view your site
Which web pages, content, and keywords bring traffic to your website
Which pages are most and least popular among your users
Where are customers often leaving your website
Which marking channels are generating the most or least traffic to your website
These are but a few areas Google Analytics assesses to help you make improvements where necessary and improve user experience. By analyzing the information on your website, Google Analytics can help your small business enhance your online content, improve your user experience, and increase conversions.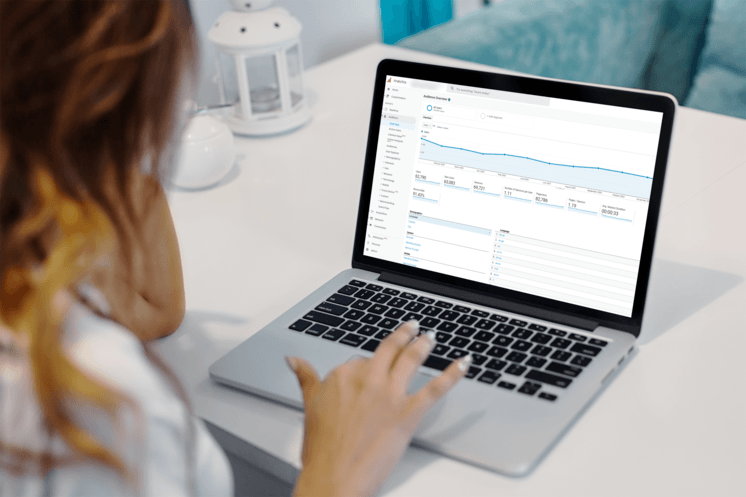 1. Uncover Your Top Ranking Content and Keywords
Using Google Analytics, you can easily discover which of your website content pieces and keywords are performing the best and ranking well in search engines. By uncovering your top-ranking content and keywords, you can then identify changes that might need to be made elsewhere to continue to improve your small business website.
2. Identify Online Campaigns that Bring the Most Traffic and Conversions
By using an advanced segment in Google Analytics, you can follow up on your online marketing campaigns and identify those that are bringing the most traffic and conversions to your website. By discovering which campaigns are working and which are not, you can then decide where to allocate your time, energy, and money.
3. Determine Where Your Audience is Located
With Google Analytics, you can quickly determine where your visitors are located and use this information to steer your marketing and SEO efforts in the right direction. Note that this data can re-affirm current target markets, or even identify altogether new target markets that may be ideal for your business.
Grow Your Small Business
With the critical information acquired from Google Analytics, you can control and improve your website and content to effectively grow your small business.
For more information and great insights about Google Analytics and other online tools, or to learn more about our SEO services at Igniting Business, contact our team today!