2 minutes reading time
(361 words)
How to Improve Project Management
When it comes to project management, organizing even a small team can be overwhelming. Whiteboards get erased, sticky notes get lost, and email chains become too long to read. In order to get more done, on-time and better than ever, your team might benefit from a project management tool. With a web-based app, a team-oriented interface, and virtually infinite integrations, this type of tool is the key to improving your project management.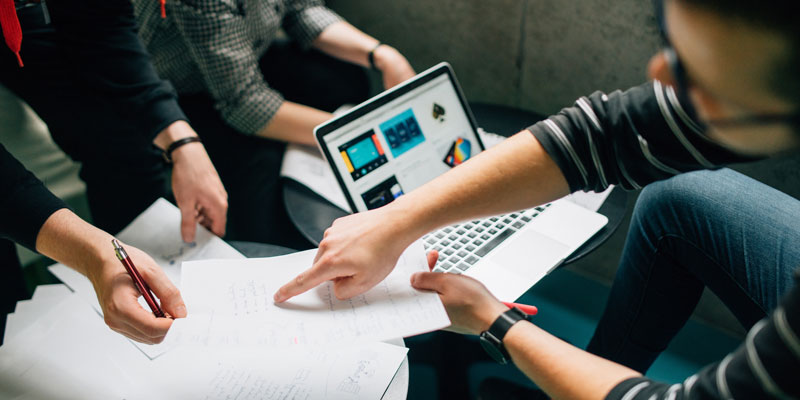 Below are some benefits of a project management tool.
Organize all the details
Each tool is unique but they all have a feature somewhat like a whiteboard or corkboard. Everything you create on that board can be moved around, just like in real life. Except now, you won't lose anything in the process. Organize to-do lists by date, category, color, status, or team. Online boards are truly customizable.
Keep your project calendar up-to-date
Along with customizable boards for every project, these tools typically offer a calendar for each board. Input the relevant dates for each task, then follow your schedule and keep the team up to date. Using an online system can dramatically save time and communication effort since everything you need for a project is all in one place.
Delegate tasks to team members
One of the best features of an online project management tool is the ability to add team members to a specific board, item, or an entire set of boards. Some project management tools even allow for tagging, which quickly notifies those team members of specific updates. This is a quick and easy way to move forward on a project without slowing down on conference calls or email chains.
There are plenty of great project management tools available today, such as Trello, Asana, Zoho Projects or Basecamp. The key to benefiting from a project management system is to select the best system for your small business and properly configure and integrate the system for your daily use. Contact us for more information on improving your business processes through online tools.
At no additional cost to you, we may receive a commission if you click on some of the links on this website and make a purchase.