4 minutes reading time
(763 words)
How to Make an Animated Explainer Video Out of Existing Content
In last week's blog post, we discussed animated explainer videos and why they were instrumental for your small business marketing. Not only can they help capture your audience's attention, but they can also help increase engagement and boost conversions. This week, we're outlining a quick start guide on how to turn your existing content into an effective animated explainer video.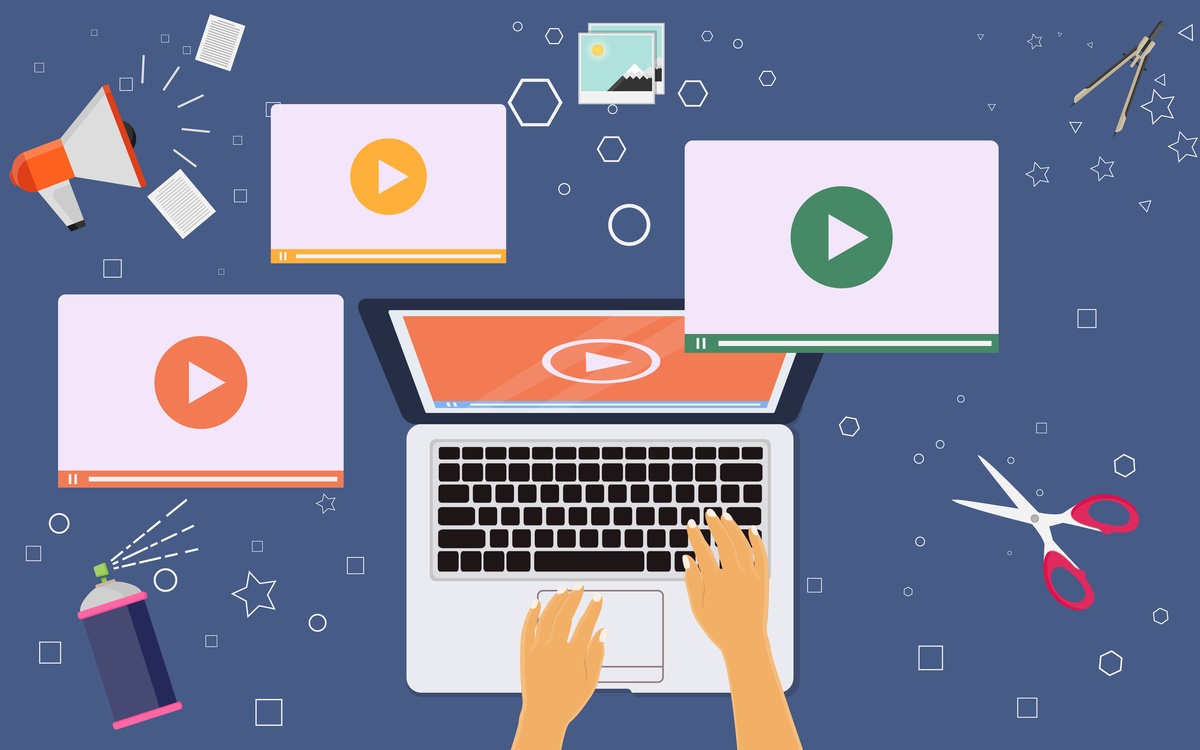 What is an Animated Explainer Video?
To recap, an animated explainer video uses illustrated objects, characters, graphics, and text to explain or present something about a business. These videos are short and often break down complex ideas into simple easy-to-digest illustrations. There are different types of explainer videos, including:
Animated Infographics. These explainer videos represent information using a combination of images, charts, graphs, figures, and elements in an animated format. They are often used when explaining facts and statistics.
Kinetic Typography. This is a motion graphic animated video that is data-focused. It animates numbers, graphs, texts, and other elements to present heavy data in a digestible format.
3D Animation. These videos create a high dynamic animated environment. Though they are often used in video games, TV shows, and films, they are very instrumental in explaining technical concepts of your business.
Steps for Creating an Animated Explainer Video
1. Choose the Video Style and Length
The first step to creating an animated explainer video is to choose the video style and length. As mentioned above, there are several types of explainer video styles to choose from. The style you choose should be determined by the type of content. As far as video length, most animated explainer videos are usually one to three minutes long, but the length you choose depends on the target audience, the content being conveyed, and the display platform.
2. Compress the Existing Content into a Short Script and Storyboard
Having a script and storyboard will help you visualize your video and save time during shooting. You can summarize your existing content into brief notes, plan where to add visuals, and effectively capture a voice-over. The script should describe the products and services and what problems they seek to solve.
3. Record and Edit
Whether you are recording by yourself or with a recording artist, make sure to do it in a quiet place and use recording software. Post-capture editing is still essential to remove background noise and any other mistakes.
4. Collect Media
The next step is collecting appropriate graphics and visuals. We recommend using simple, attention-grabbing visuals that demonstrate the message in a straightforward manner. These visuals can be created from scratch our sourced from animation and graphic libraries.
5. Arrange Media and Edit
When you have your audio and your visuals ready, the next step would be to combine the two and edit. Be sure to remove any footage that is not critical to your message to ensure your video is as crisp and concise as possible. Confirm that transitions between scenes or concepts are smooth and precise.
6. Add Music and Sound Effects
Background music is instrumental in explainer videos as it helps set the mood and move the video along. When adding music, make sure to obey copyright rules and have obtained the proper rights to utilize the music in your production. Additionally, look for sound effects that can be added to complement any animated visuals. Do not go overboard on the sound effects though, or you risk detracting from the overall message.
7. Publish and Share
After you are confident that everything is in sync, export your video and publish it to your desired video hosting platform like YouTube, Vimeo, or Wistia. Then distribute the video via your desired marketing channels which might include your website, email marketing, social media platforms, etc.
Get a Customized Explainer Video Created for You
Perhaps you do not want to go through all the above work to get your explainer video created. We get it.
Sometimes you just need a simple solution.
For help turning your existing content into an animated explainer video, we highly recommend FATJOE's Blog 2 Video service for fully-branded, attention-grabbing explainer videos. You simply provide them the written content you want turned into a video, and they do the rest to create your awesome explainer video!
At Igniting Business, we strive to help your small business succeed with all your marketing efforts. For more content marketing tips, or to learn more about our content marketing services, contact us today!
At no additional cost to you, we may receive a commission if you click on some of the links on this website and make a purchase.