3 minutes reading time
(532 words)
Why Animated Explainer Videos are Instrumental for Your Small Business Marketing
Video marketing is continuing to grow in popularity, and it is now estimated that videos account for 82% of global internet traffic. Therefore, when it comes to your small business marketing tactics, animated explainer videos make for an excellent addition. Using animated explainer videos can help your small business generate leads, foster brand awareness, and increase conversions. Keep reading to learn more about animated explainer videos and how these videos can be instrumental for small business marketing.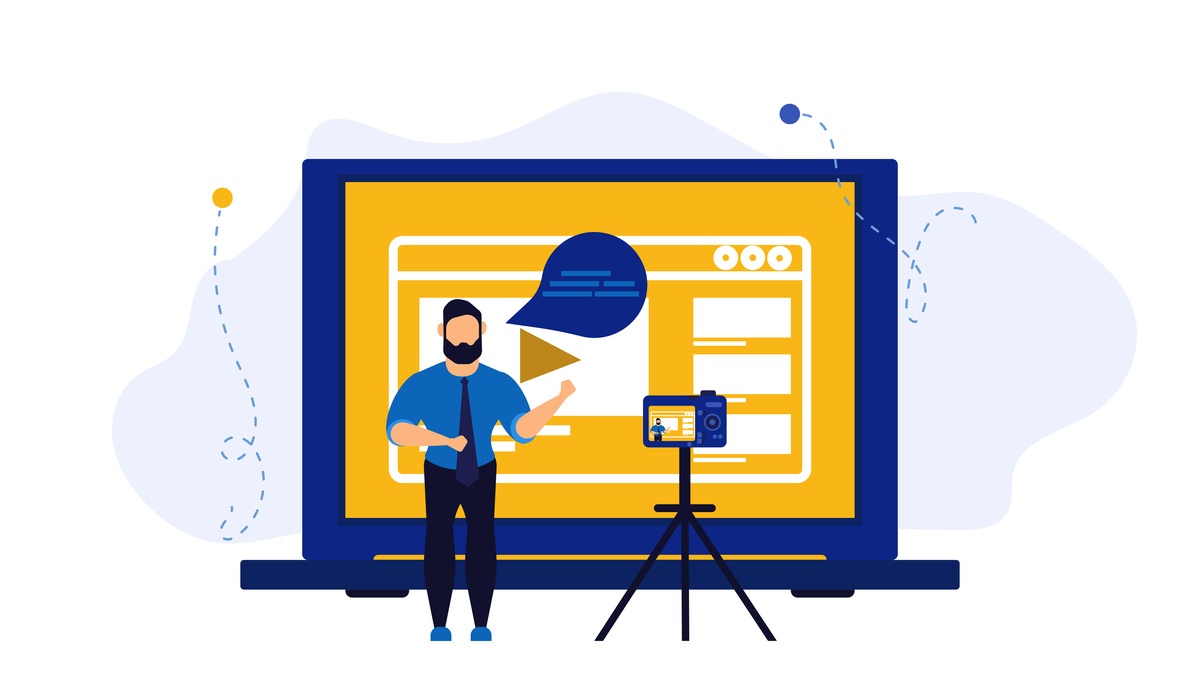 What is an Animated Explainer Video?
An animated explainer video is a short, engaging video that is used to explain or present something about a business. Animated explainer videos are often one to three-minute videos that can be used to introduce a company, highlight products and services, help illustrate complex ideas, address specific problems, and much more.
Examples of Explainer Videos in Action
Check out the two examples below created by FATJOE's affordable Blog 2 Video service for explaining complex topics via animated explainer videos:
What is the Difference Between Resizing and Compressing Images?
How Do Squirrels Survive Winter Without Hibernating?
Use Animated Explainer Videos to Visually Explain Complex Concepts
Most people retain more information and remain engaged for a longer amount of time when viewing visually interesting content than they do through reading long paragraphs of text. Using animated explainer videos to visually explain complicated concepts can help familiarize customers with your business and products/services, thus improving their confidence in making purchasing decisions.
Benefits of Turning Your Content into Animated Explainer Videos
Check out these benefits of turning your content into animated explainer videos:
Animated explainer videos can help you better capture your audience's attention and increase interest in your products and/or services.
You can easily convey your business' personality, logo and branding, mission and values, and more in an animated explainer video, which can help build brand awareness.
Animated explainer videos can help boost your conversion rate, as customers who understand products or services are more likely to make purchases.
Animated explainer videos require far less time and effort to produce. Instead of coordinating a script with the video subjects, laying out a complex multi-scene storyboard, and shooting onsite at your location, animated explainer videos can all be created remotely and with far less effort.
Posting animated explainer videos to your website can help boost your search engine rankings, as search engines like Google reward websites that utilize rich media content in video format.
Affordably

Create Animated Explainer Videos

When done right, animated explainer videos can offer your small business numerous benefits. Note that creating an explainer video does not have to be expensive. To help you create quality animated explainer videos, we highly recommend FATJOE's Blog 2 Video service for fully-branded, visually appealing explainer videos.
Ignite Your Business Today
At Igniting Business, our marketing experts are here to help you implement marking tactics that work best for your small business. For more video content tips subscribe to our monthly newsletter, or to learn more about our content marketing and marketing strategy development services, contact us today!
At no additional cost to you, we may receive a commission if you click on some of the links on this website and make a purchase.