2 minutes reading time
(333 words)
How to Set Realistic Marketing Goals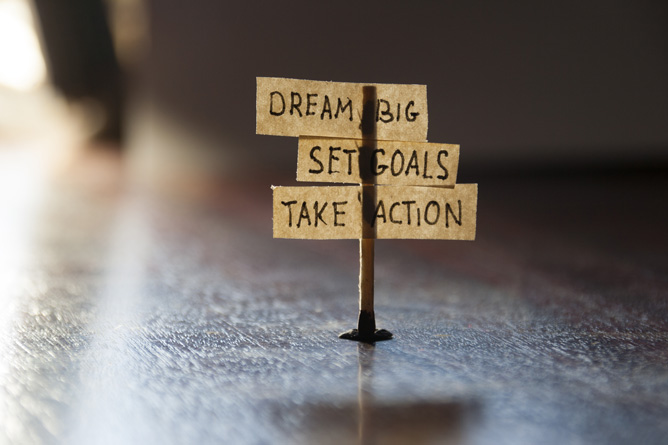 Regardless of what type of business you own/run, setting realistic marketing goals is a challenge for anyone. It sounds like a simple task, but ends up feeling demanding and impractical. There are a few aspects people struggle with, like setting challenging yet achievable goals, or how many goals should you set and how often; every week or every year? Since any successful company needs marketing goals to run a good business, I have included a short list of great ways to make sure you're goals are realistic and productive.
Communicate clearly and effectively. Make sure everyone is on the same page and understands "the better the outcome, the better the business will become."
Choose 1-2 core goals; anything more will distract you from what's most important.
Pick goals you genuinely care about achieving. With a great attention to detail, you can have a crystal clear vision of what will be accomplished during the current year and years after.
Make sure short term goals support long term plans.
Approach each new marketing goal with as much data and information as possible.
Goals must be trackable, as well as measurable (in time, money, efficiency, etc.). Don't forget to gauge your progress on a regular basis.
Checklist of questions to give your goals a reality check
Can I really do this?
Have I come close before with similar efforts?
Do I have enough time to get done what I really want done?
Have my competitors done the same thing?
Is this a goal that we can track the outcome?
The best way to indicate whether your goals are achievable relies heavily on belief and confidence. Do you believe in your goals? Believability is what motivates you toward successful accomplishments. You're the one who must believe because it's you who will be motivated to complete them, as well as motivating everyone around you to do the same.
If you're having trouble setting marketing goals or need assistance with achieving them, don't hesitate to reach out to us.