2 minutes reading time
(486 words)
How to Strengthen Your Small Business's Brand Strategy for 2016
In any field, it's important to have a strong brand strategy. Your company brand shows your customers how much you care about your business and the work you do. This approach is especially essential for small businesses, who can have many challenges to overcome to stay afloat, meaning it's imperative their brand strategies come out swinging. Small businesses are often focused on the many other challenges of running their business, and their brand consistency and messaging is often addressed only as an afterthought. To make sure your small business's brand strategy is at its strongest, here are 4 tips on how to strengthen your small business's brand strategy.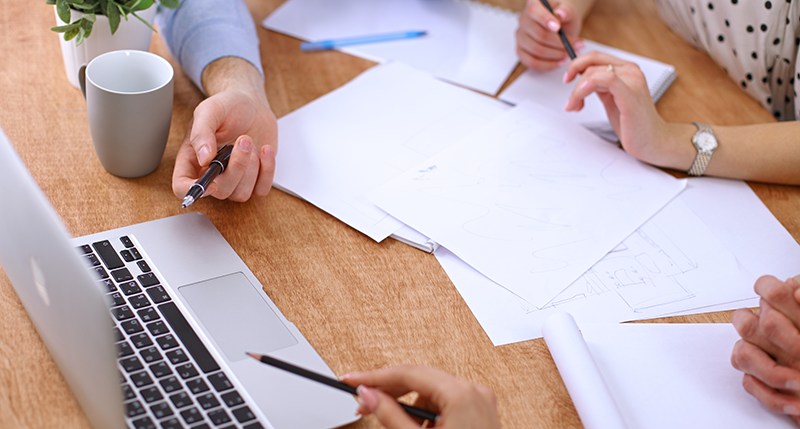 Brand consistency: Make sure your brand is consistent everywhere: in your store, on your website, throughout your social media platforms, etc. According to InfusionSoft, "your brand identity must be consistent and recognizable across all marketing platforms. This includes your logo, brand colors, tagline and tone."
Let your company personality shine through: To deliver the positive message of your brand, put the most desirable aspects of your business first. Smile and show enthusiasm to your co-workers and customers. Show determination to get your brand's unique message out into the industry. A positive, powerful personality will go a long way to strengthening your small business's brand strategy.
Get involved in your community: One of the greatest advantages you have as a small business is getting involved in your local community and talking one-on-one with your customers. Not only will it boost your brand strategy, but you'll form new connections and friendships as a result. Some ways you can get involved include: participating in local community events like festivals or flea markets, sponsoring other local community initiatives or putting on your own event or educational workshop. Getting involved with your local community often yields new visitors to your business and valuable connections for the future in a much more organic way than traditional networking.
Show loyalty to your clients: As a small business, likely you'll get a share of repeat customers. Keep them wanting to come back to your business. One way you can do this is start a customer-loyalty program. According to Entrepreneur, "a good customer-loyalty program is an easy way for small businesses to show their personal side and remain competitive in spaces dominated by big business." It's also something that doesn't cost a lot to put together. Entrepreneur suggests checking out programs like Belly and Perkville, which give customers "points on their purchases by simply using their smartphones... and subscription [prices start]…as low as $50 per month." Even if you are a service-based business, there are many ways you can look to reward customers for repeat business or referrals.
Get creative and start growing your company brand's reach – don't let it just be an afterthought only addressed when you have "spare time." Contact us for more information on practical strategies for strengthening your small business's brand strategy.