2 minutes reading time
(373 words)
Logo Design Trends In 2018
Your logo is arguably the most recognizable part of your business. People know who Pepsi and McDonalds are due to their iconic logos and their tie to their brand and products. But that doesn't mean you're limited to your original logo design. Logos, just like websites, have trends that can change year-to-year. If you're feeling it's time to give your logo a facelift, here are some design trends surfacing in 2018.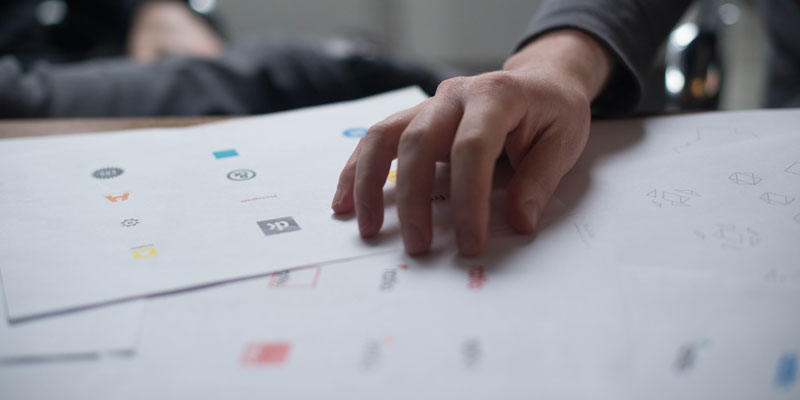 Color/pattern overlay: With businesses of all kinds fighting to be seen by others online, using bold colors in your logo is a great way to make a statement. This year though, the bold colors will be present on key elements and accompany more muted colors, giving a nice contrast in a trend called color overlay. Overlay techniques layer transparency making the overlapping section a blend of colors. The same methodology can be utilized with a subtle pattern or texture in combination with the colors. The result are logos that both show off color and make it subtle.
Creative typography: This isn't a new logo design trend really, as carefully though-through typography has been used in numerous logos in the past. But this year, there are new creative typography trends to consider for your business's logo. These include:

Split typography - spaces (or "splits") are placed between letters to make the words look pretty while still being readable.
Chaotic typography - letters are arranged in various directions, slants, or around an object – essentially anything other than the traditional straight line.
Hand-effect typography – this typography does away with the super fancy script fonts and instead looks as if you've written the words by hand yourself. This gives the "uniqueness" that often accompanies a script font, without looking the same as every other script font already used.

Simplified line art objects – line art is simplified designs with abstract lines – think almost like outlines of an object or picture. You can see this trend re-surfacing in logos where line art is used to represent part, or all, of the logo – for example outlines of mountains in a logo, or even outlined icons used within the logo design.
Interested in revamping your existing logo or need a new logo created? Contact our design experts for assistance!