If you want to improve your small business' search engine rankings and increase traffic to your website, it's important to supply context about your content that can be recognized by search engines. One way to accomplish that is by including schema markup in your small business website's HTML. Schema is a form of micro data, comprised of behind-the-scenes semantic tags for labeling content on individual web pages. As a type of structured data, it assigns a value to an entity and provides necessary context so search engines like Google, Bing, and Yandex can understand and properly showcase your content.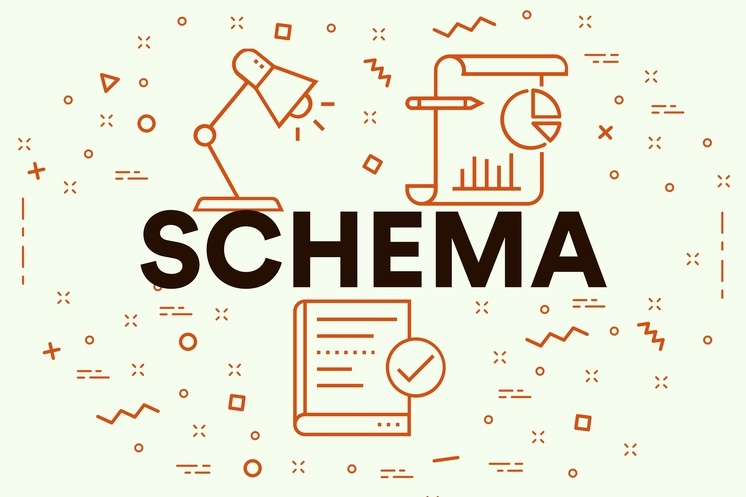 The Importance of Schema Markup
Proper use of schema markup helps search engines understand what your content actually means for the viewer, not just what it literally says. This helps search engines determine what to do with the data on your website and, in turn, helps boost your online visibility. In other words, schema markup enables you to add certain properties to items displayed on your website, helping search engines understand what your content is all about and how it should be displayed on the search engine.
Examples of Schema Markup
Imagine you own a digital store and you are selling books. If you're describing a book, you may have mentioned multiple names like the author, editor, main character, etc. However, Google doesn't know which name is which. To help with this challenge, you can tag key data with schema elements like by title, author, ISBN, etc. with schema markup. This provides important details to the search engine and can change what gets displayed on the SERPs.
Another example would be adding Video schema on a page that contains a video. Since Google can't fully "watch" and comprehend the video in the traditional sense, schema will help Google understand what the page is about via elements like a video description, transcription, title, authorship, etc. As a result, Google is more likely to show your content containing the video in a search engine when a related query is searched.
Common Schemas
The following is a very quick list of some of the most common schemas used but is by no means all-encompassing.
Breadcrumbs
Organization
Local Business
FAQ
Service
Product
Reviews
Article
Event
Job Posting
Course
Recipe
Video
The number of schemas and associated properties are increasing every day. Furthermore, schema has its own hierarchy for assigning data types, resembling a huge library of different classes for each property or action listed.
Schema's Effect on Search Engine Result Pages (SERPs)
This structured data vocabulary draws connections between text and visual elements on the web, and, in turn, your content can be showcased via rich snippets in search engines.
As such, Schema can be used to define the context of web content as a whole. These snippets of code have the potential to raise your click-through rate, boost online traffic, and help SEO as long as they are properly implemented.
To learn more about website schema and how it can boost your search engine ranking, or for more information about our SEO services, contact our SEO experts today!