3 minutes reading time
(682 words)
So Your Small Business is on Facebook, Now What?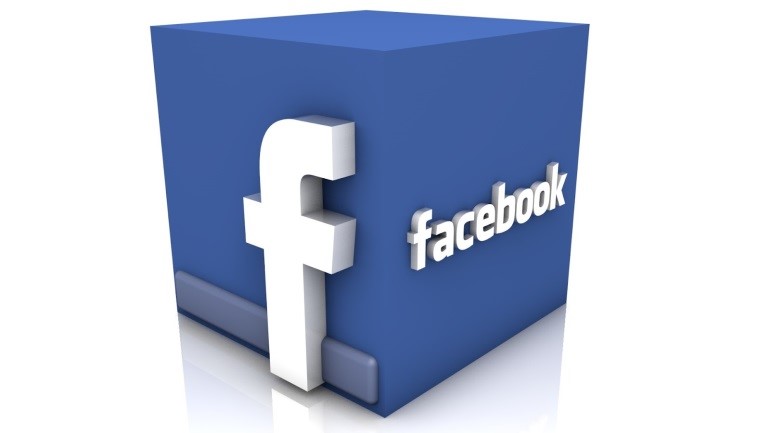 Many small businesses rush to create a Facebook page, but then often get stuck and don't know how to use the platform to benefit their business. Facebook can be a great tool to reach your consumers, generate traffic to your website, and increase sales. Get your Facebook page ready to go with these five tips!
1. Provide a detailed About section and correct contact information
Many consumers will turn to Facebook to validate a company or learn more about them. It is very important that you accurately describe your business in the about section and provide up-to-date contact information. Keep in mind that the "Short Description" will appear below your profile picture, and you only have 155 characters to sum up your company. If there is space, it's a good idea to include your website URL. Always supplement the short description by filling out the "Long Description" with more in-depth details about your products or services. All of this can be found in the "Edit Page" tab on the Admin Panel of your company's Facebook page.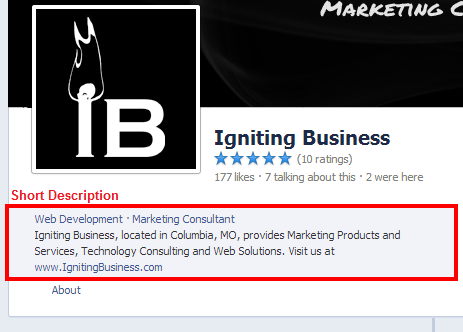 2. Upload an appropriate cover photo and profile picture
As with most social networks, Facebook is a very visual platform. When a consumer reaches your Facebook page, their first impression will come from the images that are present. It is typical to use your company logo as the profile picture; however, you will need to ensure that it is a square image and at least 180x180 pixels. As for the cover photo, this is a place to really showcase your business. Be creative, be true to your brand, and be engaging. Choose an image that appropriately represents your company, and ensure the image is at least 851x315 pixels.
3. Post relevant content
Facebook is a very unique platform in that it gives you direct access to consumers. You communicate with them through engaging posts. As mentioned above, images are very important on Facebook, and typically prompt users to engage with your page, so use creative images frequently. This could be your product in action, a behind the scenes look at the office, testimonial pictures from a customer, etc. In addition to images, posting relevant articles or blog posts is also highly recommended, especially if it is your own blog post. You want to provide high quality content, while also directing customers to your website. Whether you decide to post an image, blog post, or just a status update, be sure that the content is relevant to your company and your audience.
4. Engage with users
Consumers come to your Facebook page to learn about your company and engage with you on a more personal level. They will comment on posts, share things with their friends, leave reviews of your company, and message you directly. Do not leave these items unattended. It is extremely important to respond to users who interact with you on social media, whether they are leaving positive or negative feedback. It shows that you care about your customers and their experience, and also, they will expect to be responded to. In this digital world we live in, more and more consumers are turning to social media to get answers from companies, and if you aren't there to respond to their comments and questions, another company will be.
5. Grow your audience
It is difficult to justify being on social media if you are unable to grow a relevant audience. There are several organic ways to increase likes on Facebook, including adding a Facebook button to your website or email signature, reaching out to current customers to "like" the page, prompting current fans to share your content, and also posting engaging content and questions. However, one of the easiest and quickest ways to grow a relevant audience is through Facebook advertising. This can be a tricky process, and luckily, Igniting Business is able to help you get started. Contact us directly to learn more about growing your audience.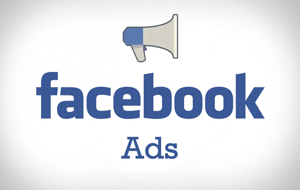 These five simple steps will help get your Facebook page up and running, allowing you to reach consumers and increase traffic to your website. Happy Facebooking!