3 minutes reading time
(536 words)
The Basics of Google AdWords
There are many different reasons companies utilize paid advertising, and in this case, Google AdWords. Maybe your new product or service isn't selling as well as you thought, or you're looking to gain website traffic. Whatever the case may be, Google AdWords is a widely used and known advertising platform. While it may be tempting for beginners to hop right in and get started, we strongly advise you read our blog post before getting started with Google AdWords.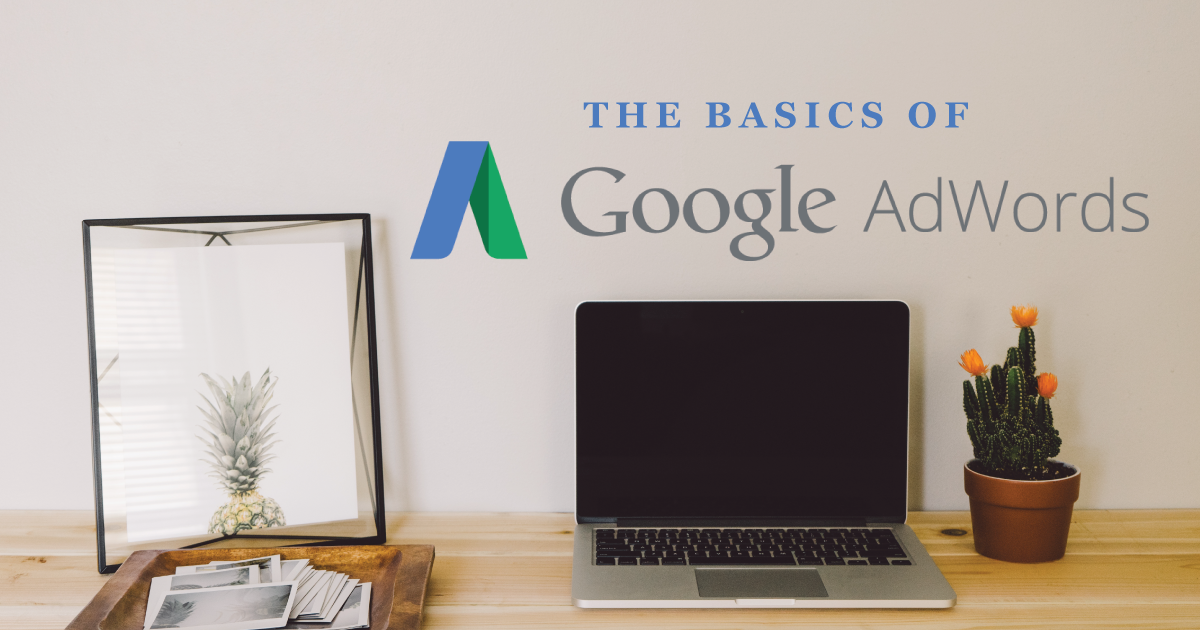 LunaMetrics sums up how to use Google AdWords simply:
"Advertisers bid on keywords in order to serve an ad which, when clicked upon, leads the searcher to a website landing page where a conversion goal, such as a lead generation or purchase, can be completed. Advertisers compete against one another in the Google AdWords auction for select ad slots on the Google Search results page. Advertisements will appear primarily above or to the right-hand side of organic listings."
As long as you have something that needs advertising, a proper budget, your website and a realistic goal in mind, the Google AdWords system is perfect for you.
Setting Up a Google AdWords Account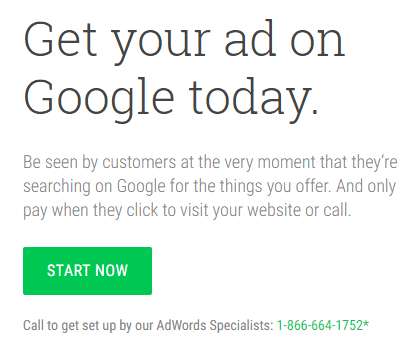 1. First you'll need to create a Google AdWords account. Head to adwords.google.com and click the green "Start Now" button that's featured on the homepage. From there, you can either:
Create an account using your Google credentials
Or you have the option to set up a new one exclusively for advertising. If you choose this route, you'll have to call a toll-free number and get your account set up that way. Just follow all the prompts and have a credit card handy. Once your account becomes verified, you can get started.
2. Next, figure out your main objective or goal. Do you want to gain leads, network with professionals or reach out to a broader audience with your ad campaign? Narrowing down what you want accomplished first will make it easier to work with Google AdWords.
3. Your ad campaign also needs keywords so your ads will be easily found by your target audience. Google AdWords has such a tool to help you with that called Keyword Planner. Use it to search for keywords related to your product or service, according to Keyword Planner's support page. Then, see what keywords will work best for your campaign with statistics like search volume, trends, phrases and more. If you have a specific budget to adhere to, see how your keywords will work with forecasts like predicted clicks and estimated conversions. With Keyword Planner, you can also create a new keyword list by multiplying several lists of keywords together.
Google AdWords and the benefits it offers can be overwhelming, especially if you aren't familiar with paid online advertising. We believe Google AdWords provides your business with the opportunity to be seen by not only more people than ever, but more potential clients than ever.
Check back on our blog the last week of November for some additional tips and tricks when getting started with Google AdWords.
Contact us for more information on the basics of Google AdWords, more advanced benefits paid advertising provides, and how Igniting Business can help get your Google ads up and running effectively and efficiently.