2 minutes reading time
(353 words)
The Pros and Cons of Small Businesses Using Virtual Machines
Last month, we discussed when a small business may want to use a virtual machine. Now, with nearly everything we do becoming virtual these days, it's not surprising that PCs are jumping on that bandwagon. Virtual PCs aren't a totally new thing; ever see videos of people installing old Windows operating systems onto their computers? Thanks to software like VMWare, operating systems of all kinds can be used once more. This not only benefits those anxious to return to the past and play with older programs and applications, it also benefits small businesses. Here are some pros and cons to using virtual machines for small business purposes.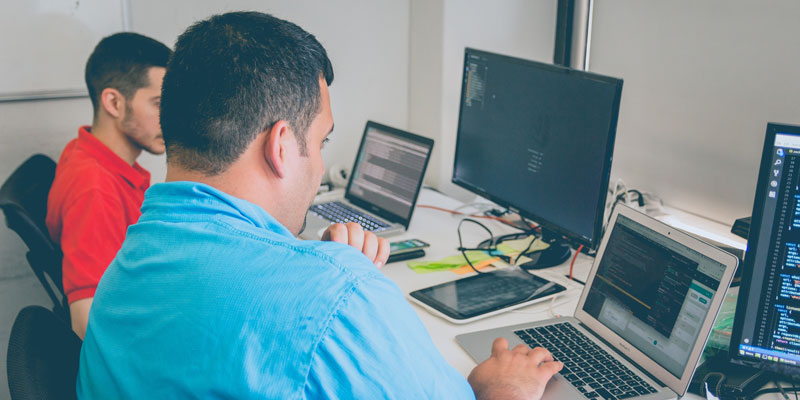 Pros:
You have multiple systems on one computer: If your small business for example, still likes to use Windows XP or Windows 7 and you can't get Windows 10 to work to your liking, a virtual machine will run older systems right on your current desktop.
If you have an application in your small business that only runs on an older version of Windows, you may want to consider using a virtual machine as a solution.
It reduces IT costs: Virtual Machines can decrease small business capital expenses by removing the need for hardware servers to meet the goal of computing performance and overall availability.
You're able to access your virtual machine from anywhere: With an internet connection and help from apps (such as VMWare's ThinApp), you're may be able to access your virtual machine from your PC, phone, or tablet. You're no longer tied to your office to get things done for work.
Cons:
There are hefty upfront costs: What your small business saves IT costs will have to go towards the upfront costs of virtualization.
Lack of support: Running older operating systems through a virtual machine means working with systems that may be no longer supported by their companies. This means if something were to go wrong, you may be left to your own devices as to how to fix the problem.
Contact us at Igniting Business if you want help assessing if a virtual machine might be beneficial for your small business.