2 minutes reading time
(496 words)
Use Facebook Groups for Marketing
The Group feature is not new to the Facebook platform, but it promises to be more relevant since Mark Zuckerberg's announcement in early 2018 that they're changing what content appears on users' News Feeds. This change includes showcasing fewer organic posts from business Pages and more from Groups and friends. So, while having a business Page on Facebook is still important, it's may also wise to incorporate activity with a Facebook Group as part of your social strategy.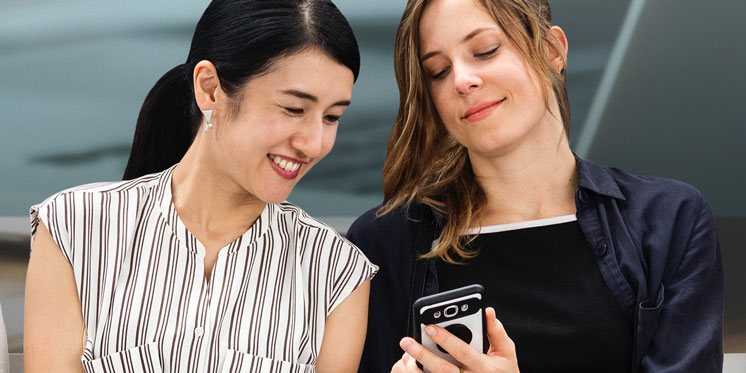 Create Your Group
You can create your Group right from your business Page. When you do, you'll have several options, including whether your Group will be open or closed. Open allows anyone to see, join, and post on your Group's page. On the other hand, a closed Group allows you to control membership and could enable you to grow your email list by requiring an email address in exchange for an invitation to join. You can also sweeten the deal by offering a freebie of some sort. It's also good practice to create some basic rules for your Group to keep members in line and creating a trusted community for your brand.
With your Group up and running, the next step is to start adding content. Start with a welcome post, then add several more posts that relate to the theme of the Group.
Grow Membership
Once you've created and posted to your Group, it's time to start growing membership. Here are 10 things you can do to attract members to your Group:
Invite friends and followers who might be interested.
Introduce your Group on your personal Facebook profile.
Introduce your Group on your Facebook business Page.
Post about your Group on other social platforms on which you're active.
Mention your Group in similar Groups in your industry, if appropriate.
Invite your website visitors and blog readers to join the Group.
Ask existing members to invite others to join.
Invite influencers to join and promote your Group.
Sponsor a giveaway.
Consider online advertising.
Foster Engagement
Creating a Group and growing membership is actually the easy part. The real work of marketing is fostering engagement. You shouldn't just create posts yourself and engage within those threads; you should also actively engage with members' posts.
Add Some "PPC"
This PPC isn't "Pay Per Click" like in Facebook Ads, but rather, it is implementing Passive Promotional Content. Although you probably have (and should have) rules against members promoting themselves or their products and services in your Group, you (the owner) have every right to promote your business in your own Group. If you do promote your business, strategize and passively do so. Do not make every posted piece of content promotional, or else you'll disinterest your audience.
Facebook Groups are a great instrument in social media marketing. At the very least, it's a tool you should consider adding to your marketing toolbox. Contact us today to learn more about Groups and how you can make them work for your small business.