3 minutes reading time
(521 words)
Utilizing a Keyword Strategy to Improve your Search Engine Rankings
Search engine optimization (SEO) is a core element in developing an effective website marketing strategy. According to PEW Research, "Roughly eight-in-ten Americans are online shoppers." Additionally, studies indicate "65% of Americans indicate that when they need to make purchases they typically compare the price they can get in stores with the price they can get online." This means your audience is already online, searching for options within your industry. When audience members search for goods and services online, a strong SEO strategy helps bring your website to the top of search results.
Here are some SEO tips to improve your search ranking through carefully crafting and implementing keywords.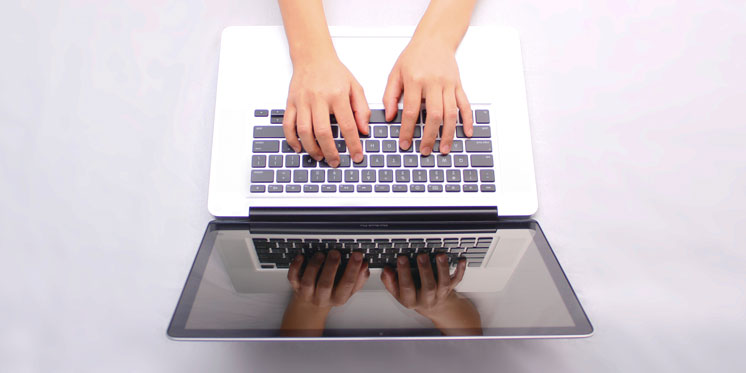 Different Types of SEO Keywords
You have probably heard of keywords and how important they are for your content. A keyword is simply a search term or phrase that your searchers are most likely to type into a search engine like Google. You want your keywords to align with the typical search of your target market. There are two major types of keywords: short-tail and long-tail.
Short-Tail SEO Keywords
If you were a Pizza restaurant, these are general terms such as, "pizza" or "pizza restaurant." These terms are industry-relevant but could result in out-of-market customers finding your business online.
Long-Tail Keywords
Generally speaking, the longer the tail, the more precise the results. You may be marketing to pizza fans, but your market is not necessarily so broad. Long-tail keywords are extended phrases that may be entered into a search engine such as, "best vegetarian pizza in Lee's Summit, MO." Including this exact phrase into your keyword strategy helps Google deliver your business information to a much more specific search, positioning you for inbound marketing success! Keep in mind, however, fewer people are likely using your exact long-tail keyword, so they must be balanced with more broad keywords.
Implementing Keywords on Your Website
Once you have a carefully crafted SEO keywords list, you should begin infusing your words and phrases into key areas on your website.
Page Title & Meta Description
Both the page title and meta description should be unique for every page. These components are the content Google may display in search result pages (SERPs), so it is important that your most valuable keywords are in place. However, your usage of keywords should also make sense to the reader from both a logical and flow perspective – you should not merely "keyword stuff," as that can lead to confused readers and Google seeing you as potentially trying to manipulate their system.
Headings, Images, & Anchor Text
Search engines will also prioritize content within formatted headings, image alt tags, and hyperlinked text. These elements should be keyword optimized, but again, should also make sense to the reader.
Search engine optimization requires industry insight and dedication. It is important to maintain vigilance for new and changing keywords, taking into account the searchers intent and ever-changing preferences. Just like your content strategy, a keyword strategy will need to be reviewed and refreshed regularly.
Contact us to learn how to get started with a keyword analysis and implement strong SEO strategies and build your online presence.