3 minutes reading time
(669 words)
3 Critical Reasons Original Photos Are Better than Stock Photography
When it comes to your website, online marketing, and social media, visual content is quickly becoming a leading aspect to promoting your business, your products, and the work you do. So how do you decide between original photos and stock photography? Here are 3 reasons why we feel original photos are almost always a better option.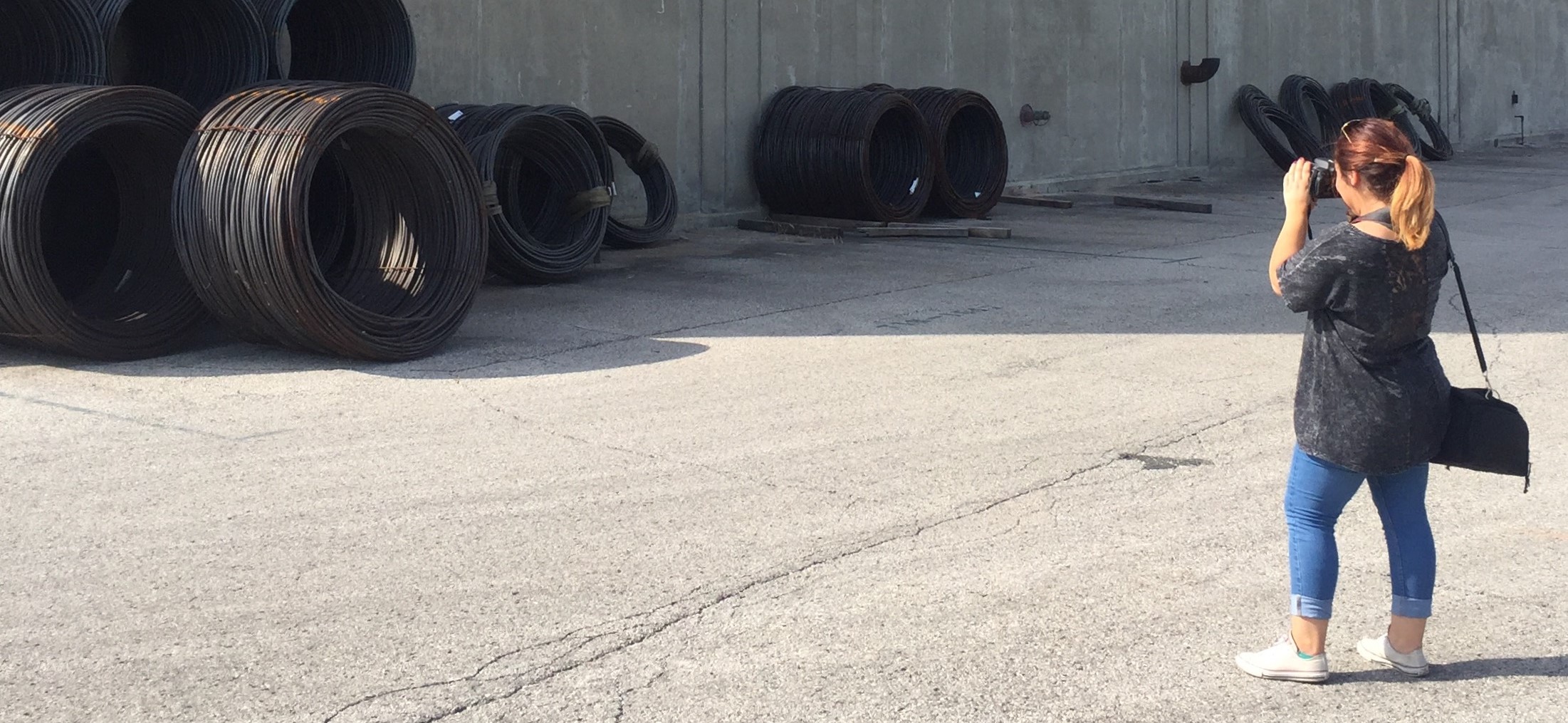 1. Great Stock Photos Take Time to Find
A quick search can show you that there are over 91,700,000 options that show up when you search "Stock Photography" on Google. How many people have time to go searching through all of them to find a specific photo? How long would it take to find "professional woman, smiling, looking over an office?" Or "Happy programmer working with teammates?" With that many options to scroll through, it's easy to say it's far more time than most people want to invest. When you're building or updating your website, you don't want to search through pages upon pages of photos trying to find just the right photo which has the appropriate content, matches the culture of your office, and doesn't look completely staged. Especially if you can't find what you want at all in the end -- then all of the time you spent (or paid someone else to spend) was wasted.
2. Stock Photos Are Accessible to
Everyone
It could be a bit awkward or embarrassing to find the stock photos you use on a competitors' website. Your team spent significant time finding these photos, but now that photo and message is linked with someone else as well. The problem here is twofold.
First, you have to consider that people remember images more than they do words. In a client's mind, they now have this image associated with two different, possibly conflicting, websites, and it's a toss-up as to whether they'll associate the image with your site or not.
Second, stock photos are... well, stock. If you're only buying the average rights, then the photographer can continue to allow others to use the image. If you go all in and pay a high price for the full rights to an image, you might as well have something truly custom photographed.
Finally, the actors within the photos are consistently re-used for many different types of photos. In other words, that suave mature gentleman in business casual with a full head of perfectly combed grey hair has been photographed as a doctor, construction manager, architect, financial advisor, plumber...you name it. Can you imagine how many other websites he inhabits?
3. Users Are More Likely to Ignore Generic Stock Photos
According to the Nielson Norman Group, "Users largely ignore photos that are irrelevant to the purpose of the site." What does this mean for photography on your site? If you're using stock photography just for visual appeal, your visitors are likely skimming right over it. Thus, the images are likely not driving value for your site. Instead, custom photography can showcase specific products and business atmosphere relevant to your site and your visitors. Your visitors will be much more interested in photography that serves a purpose. Custom photography can establish an authentic brand image for your website and marketing materials.
With these three reasons in mind, it's clear that original photos are better and more ideal than stock photos in our opinion. Customized photos will not only show off your company at its best, but you can also guarantee they will be yours and yours alone to utilize however you choose (website design, brochures, training manuals, etc.).
However, we do understand and respect that utilizing stock photos can sometimes be unavoidable. If you do find that you need to use a few stock images, try to avoid these types of images:

Generic, outdated, corny, or peculiar images
Corporate employees stock photos - These tend to come off as bland and ineffective.
Abstract technology photos - These can look unrealistic and be confusing.
If you're interested in learn more about our product and commercial photography services, please contact us today.