2 minutes reading time
(347 words)
3 Signs You Should Invest in Online Advertising Now
Online advertising is constantly transforming. It started as text-based ads with hyperlinks, then became static, clickable images. Soon it evolved to videos, recommendations from trusted content creators, and reviews. The full range of what online advertising means is growing every day, and every avenue leads to more exposure and more recognition. If you have a small business and you're wondering if the time is right to start advertising, here are three indicators you likely should invest in online advertising: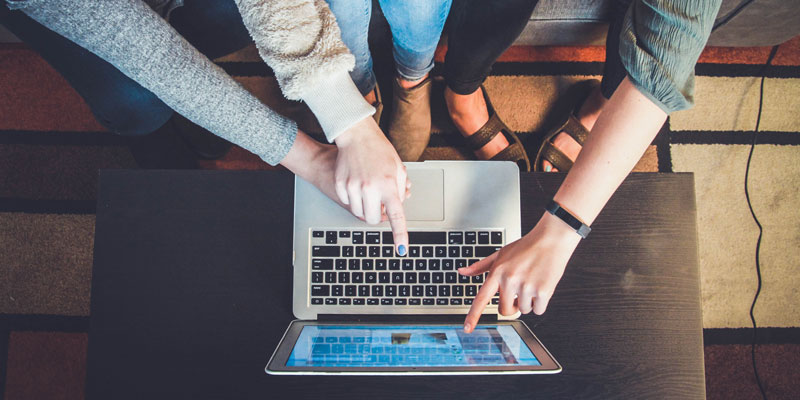 You have a site or marketplace for customers to visit. This might seem hasty, but advertising soon and advertising often is the best way to get traffic. Trying to reach a certain traffic threshold or minimum revenue before you start to advertise could leave your small business growing slowly for months (or not at all) when advertising could have made you reach your goals even sooner. If you're uncertain if your website is ready for the additional visitors, check out our recent blog about how to know if your website is ready for online advertising.
You have the tools to track your campaign's success. No matter what you do to your website, whether it's redesigning the landing page, adding a new product, or advertising on a new site, you should have the tools to measure the impact of the change. The information you can gather from tracking new visitors, increased purchases, and duration of visitors on your site is invaluable. This data can help you fine tune and grow your advertising strategy.
There's a market you can't effectively reach without online advertising. Sharing information locally can get you sales. But if you sell a product or service that isn't just a niche for your area, you're missing out on customers across the country and world. Once you know your target demographics and are ready to apply that information on a regional, national or international scale, you're ready to get your campaign started.
It's rarely too early to start advertising, and it's never too late. If you need help with your online marketing strategy, contact us to get started.