4 minutes reading time
(840 words)
4 Ways to Uniquely Combine Quality Content and Online Advertising
While all effective advertising aims to capture our attention, elicit an emotional response, and persuade us to act, the core of content marketing is to create material pertinent to your audience. Combining quality content with effective online advertising strategies will increase the chances of your small business successfully reaching its target audience.
Read on to explore ways that quality content and online advertising can complement each other.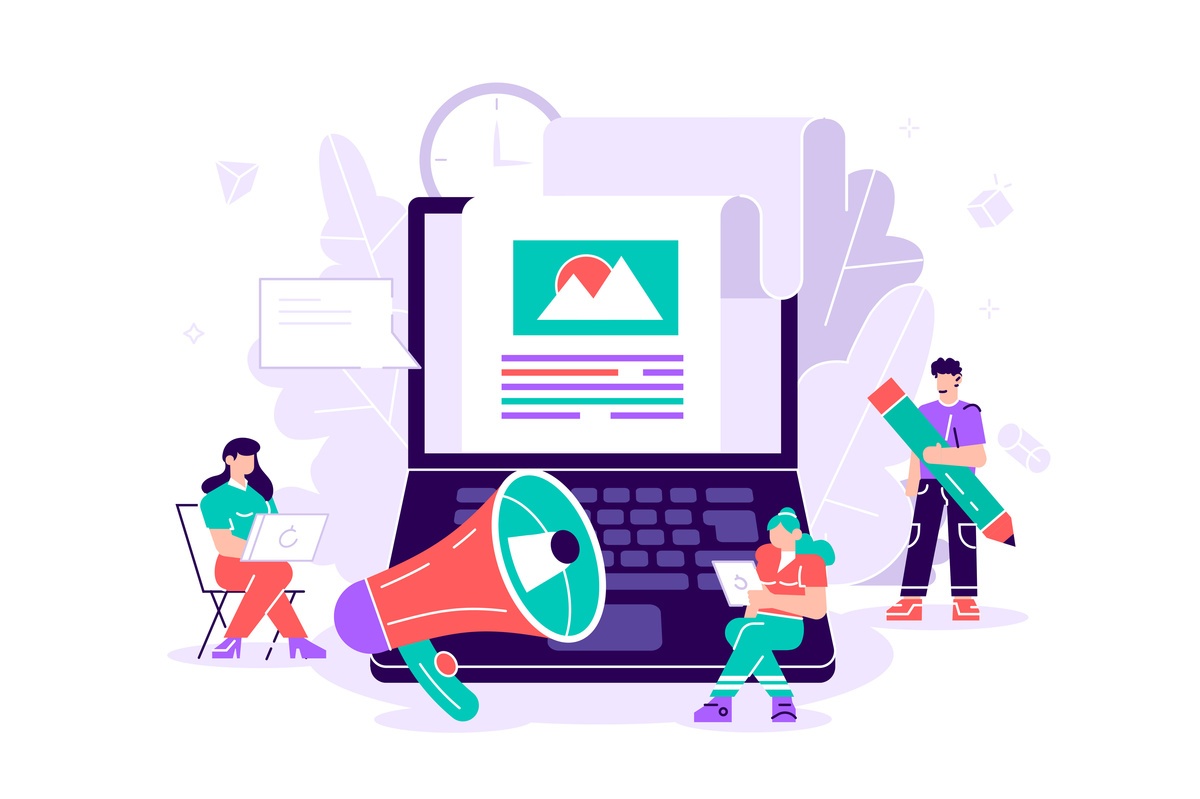 Use Quality Content to Create an Awesome Landing Page
One of the critical components of successful online advertising is an excellent and well-optimized landing page. Using your knowledge of content marketing and insights regarding your ideal customer, you can create the ideal content, both text and graphics, for your landing page.
By focusing on understanding and solving visitors' key pain points, you may turn visitors into buyers with a well-crafted pitch. As a bonus, a strong and consistent search engine optimization (SEO) plan that includes quality content can increase your chances of also ranking your landing page organically in the search results.
Use Online Advertising to Gain Traffic
Did you design a new website or revamp your existing one? Pay-per-click (PPC) ads can generate traffic to your website. After all, what is the point of great content if no one sees it? The best part is that ad clicks from a well-optimized campaign consists of people actively searching for the service or product your company provides. In essence, you can design a campaign to deliver traffic from your target market to matching content for their needs.
Find Content Insights from Online Advertising Data
When running an online advertising campaign, you inadvertently gain a significant amount of data as a byproduct. You may use the abundance of information in search insights to guide your content marketing strategy and aid in producing more tailored content.
For example, you can see additional search terms used within your ad platform, both for those who clicked on your ads, and even data from those who did not click. This can help you tweak your ad strategy as well as build out your content to make sure you are addressing consumers' questions and potential objections.
Use Online Advertising to Improve Your Brand Recognition and Reputation
Whether you're publishing content on your website or your personal LinkedIn page, you can use online advertising to increase its reach and engagement. If you're trying to brand yourself as an expert, sponsoring your well-crafted social media post or boosting your new blog's visibility can be a great way to get your name in front of your target audience. For example, you could promote your LinkedIn post to people in a specific target audience you define. Or you could promote your blog post online for target keywords/phrases which are likely to increase others sharing and linking to your content.
Tips for Connecting Advertising and Carefully Crafted Content
If you are just getting started with online advertising or creating winning content, check out these resources that might help you along the way.
Conduct Keyword Research to Guide Your Strategy
To figure out what keywords you should target with your advertising campaign, as well as what topics to incorporate into your content, start by conducting keyword research. Keyword research tools, like Semrush, can help you identify potential keywords by revealing data including search volume, keyword difficulty, and what competitors' content you'd be up against. Try Semrush for free to start conducting keyword research.
Reduce Errors Which Impact Your Professionalism
When drafting content, it is critically important to ensure that your content is free from spelling and grammar errors. Additionally, you can improve your credibility by maintaining a consistent tone throughout your content. To make content editing easier, consider using writing assistant software. Our preferred writing assistant is Grammarly which has both free and paid options.
Incorporate Eye-Catching Visuals
Text is only one piece of the content pie. You need to make sure that your content stands out visually to your visitors. Create custom graphics and visuals to accompany your text using easy-to-use graphics design tools like Canva. Where possible, use original photography within your content. If using original photos is not possible, consider using stock photography from a quality stock image resource like Adobe Stock where you can search millions of commercially licensed graphics and photos.
Incorporate Clear Calls-To-Action to Increase Conversion Rates
Your content should also have clear calls-to-action to make sure your visitors convert into customers. Check out these two related blog posts that can help you craft quality CTAs:
Consider Hiring a Professional When Possible
If you want professional help to increase your online presence, contact us today to learn more about our Online Advertising and SEO Copywriting Services. Our online marketing team will reach out to you to help you determine the best strategy for your goals and budget.
At no additional cost to you, we may receive a commission if you click on some of the links on this website and make a purchase.