3 minutes reading time
(685 words)
4 Benefits of Online Advertising with Google Ads
With numerous online advertising systems available such as Facebook and Instagram Ads, Twitter Ads, LinkedIn advertising, and Google Ads, it can be difficult to choose the platform that works best for your small business. While each platform offers unique benefits and targeting options, Google Ads is one of the most effective methods of online advertising for small businesses. Keep reading to discover some of the main benefits of using Google Ads for your small business' online advertising strategy.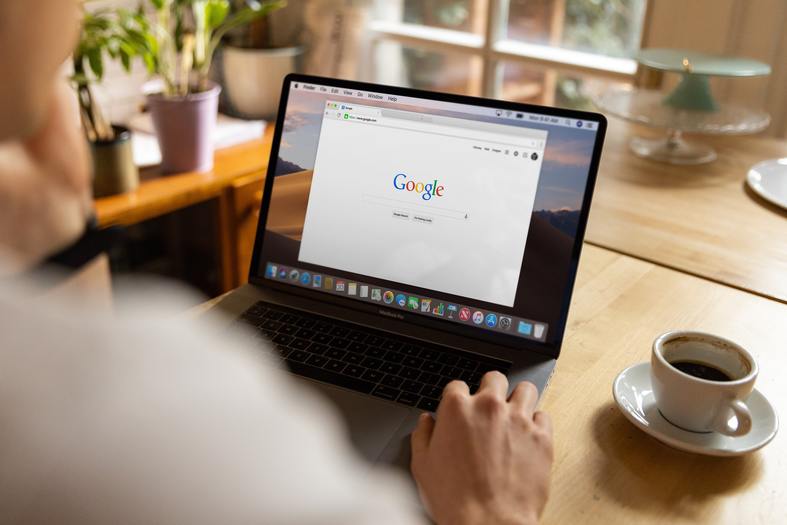 1. Laser Targeting
One of the major benefits of using Google Ads for online advertising is the advanced targeting capabilities. Using Google Ads, you not only have the ability to target consumers based on age, gender, interests, and location, you can also target the highest-performing keywords for your brand and industry. This ability to target searchers with the highest purchase intent helps you turn more leads into customers.
2. Budget Control
Using Google Ads, you have full control over your budget. There is no minimum or capping on expenditure, allowing you to spend as much or as little as you want per day, per month, or even per ad. Unlike traditional advertising like billboards or TV, Google Ads use a Pay-Per-Click (PPC) marketing method where you will only pay a fee each time one of your ads is clicked.
3. Easy to Measure Your Success
The main key performance indicators in Google Ads include the number of clicks or amount of traffic your website received, click-through-rate (CTR), and cost-per-click (CPC). With advanced tracking in place, you can also track details like e-commerce sales, conversions and conversion rate, return on ad spend (ROAS), etc. These indicators make it quick and simple to measure and evaluate your small business' online advertising performance, allowing you modify your campaigns as necessary to achieve optimal results.
4. Build Brand Awareness
In addition to increasing traffic and conversions, Google Ads enables you to reach out to a huge audience, making this form of online advertising an excellent way to build brand awareness for minimal cost. Through the Google Ads search network, even searchers who are not actively clicking on your ads will still be able to see your ads, building your brand awareness. If using the CPC model, this means you are essentially reaching a much larger audience and still only paying for those that interact/click on your ads.
Contact Our Marketing Experts to Get Started with Google Ads
Online advertising can be challenging, especially for first-timers. At Igniting Business, our online marketing specialists are here to help your small business succeed with Google Ads. To learn more about our online advertising services, or to schedule a free consultation, contact us today!
Looking for Some Tools to Help Run a Google Ads Campaign on Your Own?
We understand you may not have the budget to hire a digital marketing agency, or you simply prefer to run your campaign in-house. As such, we still want to provide some resources for you! Here are some relevant tools that might make your ad campaign easier and more effective:
Semrush – you can use Semrush to research which keywords you should be targeting with your ads including valuable information on popularity, search volume, competitiveness, estimated cost per click, keyword suggestions, and more. You can even spy on your competitors to see what keywords they are targeting, as well as see the exact ad copy they are using in their own ads! Check out their tools and start a free trial of Semrush.
Canva – If you're looking to create a visual advertisement for Google's display network, you can use Canva to create visually appealing ads with little to no graphic design experience. Try Canva for free.
Adobe Stock – whether you need professional images for the image extension on Google Search Ads or eye-catching photos for the Display Network ads, Adobe Stock has a tremendous catalog of affordable stock photography licensed for commercial use. Check out Adobe Stock's library of images.
At no additional cost to you, we may receive a commission if you click on some of the links on this website and make a purchase.