3 minutes reading time
(533 words)
5 Benefits of Online Reputation Management
A good reputation is the foundation of any successful business. With the rise of social media and online reviews as well as the increased use of search engines and e-commerce, it is more important than ever to have a robust online reputation. Online reputation management is the process of managing a business's online reviews and understanding customers sentiment. Keep reading to discover five benefits of online reputation management for your small business.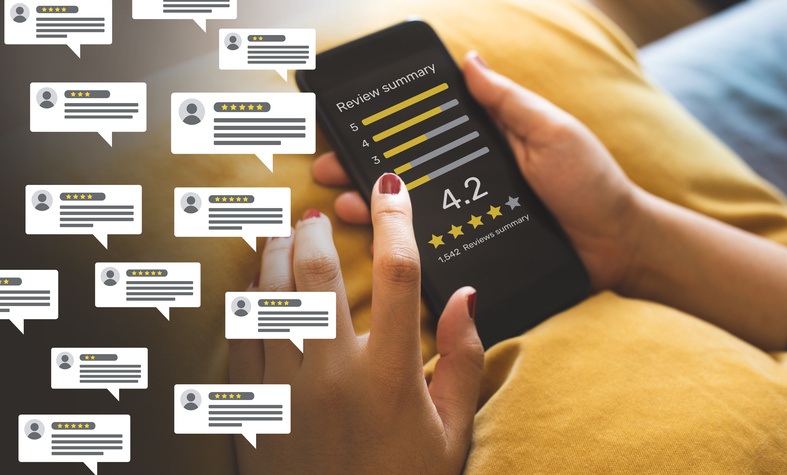 1. Boosts Sales
Before making a purchase decision, consumers today rely heavily on the internet. Customers do their research by reading online reviews and testimonials from other customers before making a purchase.
Businesses with great customer reviews and testimonials attract customers as compared to those with negative reviews or those lacking reviews altogether. With an online reputation management plan in place, it becomes easier to boost sales and increase revenue by leveraging positive online reviews.
2. Improves Brand Visibility
Online reputation management plays a vital role in improving your small business' brand visibility. As your customers share their review of your business via search engines and social media platforms, your business is exposed to a larger audience. Additionally, it becomes easier to boost brand awareness by re-sharing positive testimonials and reviews across your own social media accounts.
3. Builds Brand Image
Your small business' brand image is created by the public's perception of your products and services. Online reputation management can help your small business maintain a positive image by sharing positive reviews and managing any negative perceptions. Note that how you respond to negative reviews is absolutely critical in maintaining your brand's image as it relates to customer service and product/service quality.
4. Builds Trust and Credibility
When online reputation management is used effectively, it can build trust and credibility. Customers become more confident in doing business with you if they read positive reviews about your business. By monitoring online reviews and promptly responding to feedback, you help to build trust with your customers and prove your credibility.
5. Generates Valuable Business Insights
Your small business can use online reputation management analytics to find out which of your products and/or services are most popular. You can also pinpoint what improvements need to be made to boost sales even further, which makes business decisions both well-informed and ultimately easier.
Online reputation management allows you to gauge how well your business is doing on the internet and make changes accordingly to improve your success rate.
Save Time With a Reputation Management Tool
At Igniting Business, we are proud to offer online reputation management services to our small business clients. Our team will work with you to help improve your brand image, build trust and credibility, and help generate sales. To learn more about our reputation management services, contact us today!
Alternatively, if you are simply looking for a powerful tool to automate your review collection processes and enhance your reputation online, consider using the powerful local SEO and reputation management tool by BrightLocal. BrightLocal offers a free trial of their reputation management and local SEO platform.
At no additional cost to you, we may receive a commission if you click on some of the links on this website and make a purchase.