2 minutes reading time
(317 words)
3 Tips for a Successful Email Marketing Strategy
Nowadays, people receive more and more emails all the time, which can make creating marketing emails that stand out from the competition a challenge. In order to improve your email marketing open rates and boost traffic to your small business website, it's important to ensure your marketing emails stand out. Check out these three tips to help you create a successful email marketing strategy.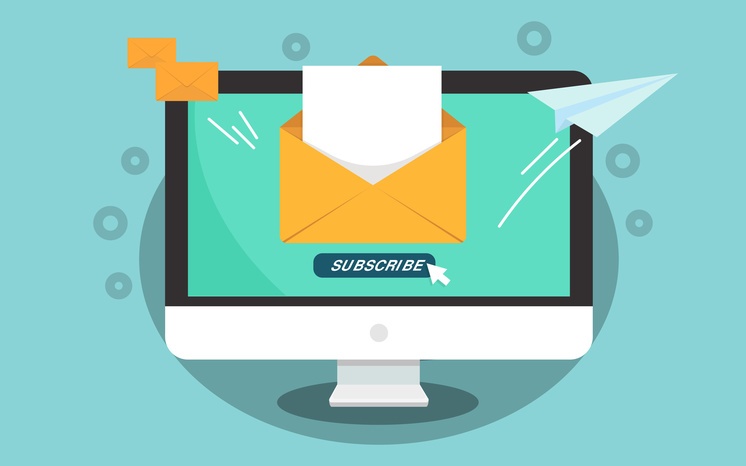 1. Manage Recipients
In general, consumers who are familiar with your company and brand are going to be more likely to open your email marketing campaigns. Therefore, it's important to keep the names and email addresses of your past, current, and potential customers on file, as well as ensure your subscribers list is continually updated.
2. Use an Attention-Grabbing Subject Line
The first thing people notice after receiving an email is the subject line. Creating an attention-grabbing subject line is critical in receiving higher open rates. Keep your subject line short, catchy, and to the point in order to convey your message and grab consumers' attention.
Types of Great Subject Lines
Personal
Fear of Missing Out
Curiosity
Funny
Retargeting
Straightforward
3. Create a Simple, Eye-Catching Design
In order to keep your readers' attention, it's equally crucial to ensure your email marketing campaign is well-designed, easy to read, and provides interesting, useful information to your target audience. Create emails that include text, quality images, and multiple calls to action to keep readers involved and boost traffic to your small business website.
As the majority of people today open and read emails on their mobile devices, it's also important to use a responsive email template and design so your current and potential customers can easily read your emails from their phone, tablet, or desktop.
At Igniting Business, we are here to help your small business succeed. For more email marketing tips, or to learn more about our email marketing services, contact our marketing experts today!