5 minutes reading time
(964 words)
6 Tips to Organically Build Your Email Marketing List
Email marketing is one of the most cost-effective ways to connect with your current and potential customers and grow your small business. In order to continue generating growth for your small business and maintain a successful email marketing strategy, it is essential to continuously work towards building your email marketing list of subscribers. Keep reading to discover six practical ways of organically building your email marketing list.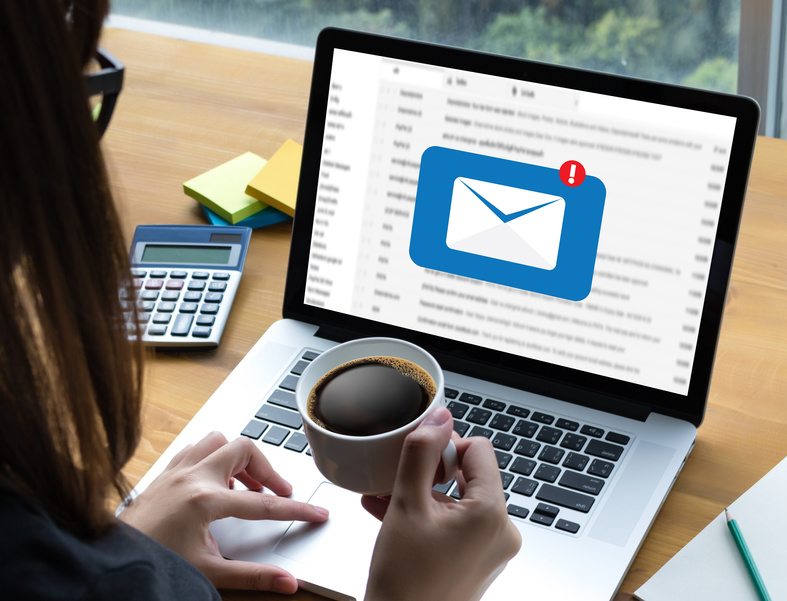 1. Create Unique Email Content
The first step to organically building your email marketing list is to ensure your email content is unique and attention-grabbing. Making your email content enjoyable for your subscribers will keep them looking forward to your emails and wanting to read more. Additionally, your current subscribers are more likely to forward and share an email that they find valuable and entertaining. Creating unique email content will not only help you retain your current subscribers but will also help you attract new readers.
Note that your email content must not always be focused on selling your product or service. The goal is to educate your audience and provide value. Ask yourself, "if a customer were to open this email, would they get something beneficial out of it or learn something valuable?" If your answer is yes, you're on the right track. If not, re-examine your content to figure out how you can better deliver value to the reader.
A few tips to help you create unique, quality marketing emails include:
Write an intriguing subject line that encourages an open rate
Personalize the email for the reader
Be clear and engaging
Make the email relevant to your audience
Ensure that the reader gets value out of each and every email
2. Create a Timed Pop-Up Offer
Another great way to convert your website visitors into email subscribers is to create a timed pop-up offer. A pop-up offer refers to a non-obtrusive popup that appears on the screen of a website visitor. Various mechanisms can be set to trigger these offers. For instance, a pop-up offer can be set to appear after a visitor has spent a certain amount of time on your website, when they take a certain action, or when they've reached a certain depth in your content. If a visitor is interested in your website content, a well thought out pop-up with an intriguing offer could prompt them to subscribe to your marketing emails.
3. Engage Through Social Media
Social media offers a great resource for building your email marketing list. Sharing your newsletter with a call-to-action on your social media platforms will not only help boost your social and online presence, leading more potential customers to your door, but will also provide your interested followers with the option to subscribe to your emails.
4. Start Blogging
Consistently blogging is one of the easiest ways of increasing your small business' website ranking on search engines like Google and Bing. Additionally, blog posts have proven to be effective in generating reader engagement, leading to an increase in blog and email subscribers. Note that it's best to be proactively encouraging your readers to subscribe to your newsletter list. This can be done through a clear subscribe call-to-action or offer associated with joining your email list.
5. Deliver Convenience
Many of your readers likely are already visiting your site because they either want to buy a product or service, or they are simply looking to educate themselves on a specific topic. As such, if you can conveniently deliver exclusive deals or unique, educational insights on a topic, they will likely see the value of subscribing to your mailing list. After all, getting the relevant, valuable tips you need for free straight to your inbox can save your customers' valuable time.
6. Give Access to Exclusive Content or Insights
For a potential subscriber to give you their email address, you must deliver a true benefit! Many of the best newsletters grew their lists substantially because they delivered their exclusive insights to their readers via regular email newsletters. This can be done in nearly any industry, whether you're an e-commerce store, financial planner, plumber, or even a specialized manufacturer!
Need Some Help Picking an Email Marketing Platform?
Of course, marketing agencies like ours can help you get started with a successful email marketing platform and campaign building. Perhaps you already have plenty of ideas for creating content and growing your subscriber list, but you are not sure what the best email marketing platform is. If you are a are looking for an email marketing platform recommendation, we have got you covered too!
There are tons of email marketing platforms out there – all of which likely have a significant portion of similar features. Each platform usually has a couple unique aspects or can integrate with other key platforms like your CRM (Customer Relationship Management) system. However, if you are a do-it-yourselfer, we typically recommend trying out a couple different platforms to see what works best for your workflow. A few of our favorite email marketing platforms for small businesses are the following:
Constant Contact – Constant Contact is one of the most well-known email marketing platforms on the market.
MailChimp – MailChimp is an excellent email marketing platform known for its user friendlieness.
Zoho – this platform has both email marketing software and various other tools like CRMs, etc.
Contact Our Marketing Experts
At Igniting Business, we know how powerful email marketing can be and strive to help your small business get the most out of your email marketing strategy. To learn more about our email marketing services and how we can help your small business succeed, contact our marketing experts today!
At no additional cost to you, we may receive a commission if you click on some of the links on this website and make a purchase.