3 minutes reading time
(537 words)
4 Benefits of SEO Copywriting
In order to make your small business website stand out, rank higher in search engines, and lead traffic to your door, a strong SEO strategy is essential. One critical aspect of a powerful SEO strategy is SEO copywriting. SEO copywriting is the act of writing quality online content showcases your company's expertise on contains relevant topics and keywords to your industry and helps boost your search engine rankings. Discover these benefits of SEO copywriting and why you should invest in SEO copywriting services for your small business.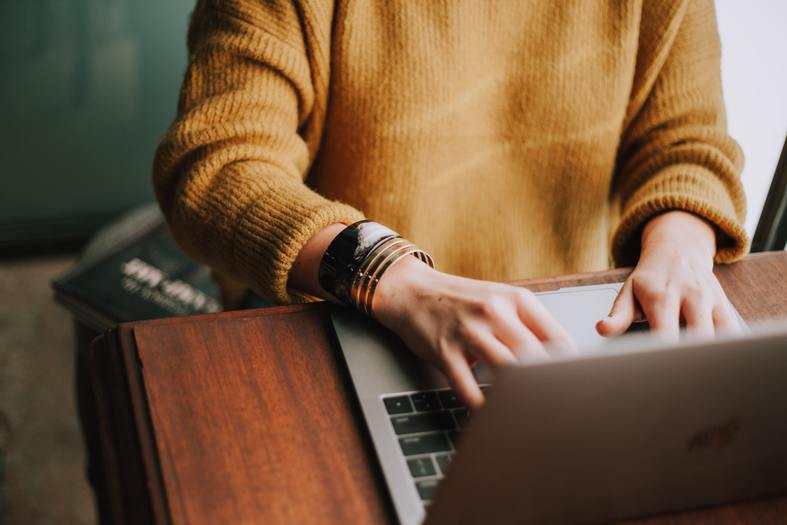 1. Drives Traffic to Your Website
One major driving factor of your small business website's search engine ranking is well-written and strategically structured content. SEO copywriting is the act of optimizing your website content to help boost your search engine rankings. The higher your rankings, the more organic traffic your website receives from search engines.
A SEO copywriter will ensure your website content is fully optimized with relevant keywords, proper formatting, internal links, and, most importantly, awesome, informative content! The combination of which help increase your rankings and drive traffic to your website.
2. Generates More Backlinks
SEO copywriting can also help to generate more natural backlinks for your small business. With fully optimized content, you earn higher rankings, which in turn leads to more readers of your content. The more readers that explore your content and find it useful/shareable, the more backlinks generated. In fact, the number one page in search results earns followed backlinks at a pace between 5 to 14.5 percent each month.
3. Increases Conversion Rates
While your website pages should be optimized for search engines in order to earn traffic to your website, it's just as critical that your content is also written for consumers. SEO copywriting ensures your web pages are full of powerful and persuasive content to keep readers engaged. The more you can pique your readers' interest via your content, the more likely they are to convert into paying customers.
4. Reduces Bounce Rates
If your website is full of irrelevant or outdated content, visitors will leave your site quickly, leading to a higher bounce rate. SEO copywriting ensures your website is full of relevant, informative, and updated content to increase engagement and reduce bounce rates.
Looking to Write Your Own SEO Optimized Content?
If you have the time and resources available, writing your own content can be just as good as hiring a third-party SEO agency for copywriting. We recommend two items that can help you get started:
Utilize an SEO tool like Semrush that can assist with content optimization, analytics, keyword/topic research, and more. Try out Semrush for free.
Subscribe to our free monthly newsletter that is packed full of tips on SEO, digital marketing, and web design.
Need Professional Help with Your SEO Optimized Content Writing?
At Igniting Business, we understand that generating content can be very time-consuming. With our SEO copywriting services, we can help create content for your small business website that is loved by both users and search engines! To learn more about our SEO copywriting services, contact us today!
At no additional cost to you, we may receive a commission if you click on some of the links on this website and make a purchase.