Web hosting and website design are two vital aspects of any successful online business. While some businesses use different companies for web hosting and website design, as a small business owner, communicating your website needs between two companies can cause major headaches and even waste precious time. Choosing a company that offers both web hosting and website design services can make your life much easier. Check out these benefits of hosting your small business website with your web design company.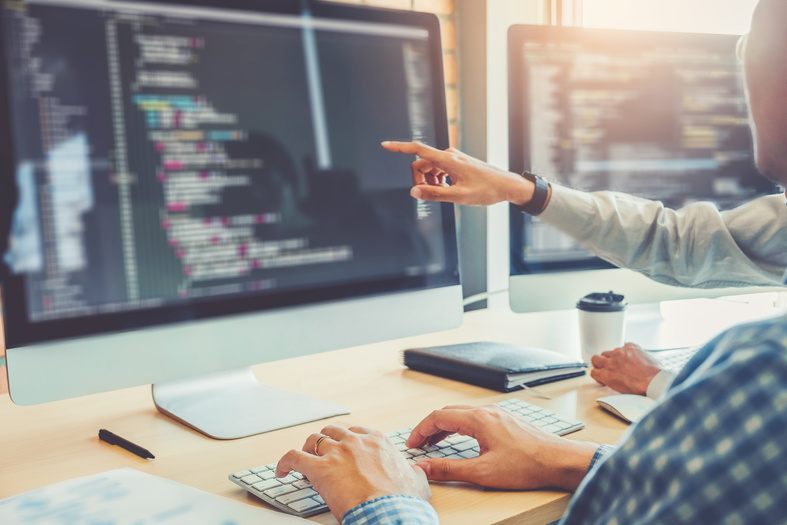 1. Web Design Companies Have a Higher Invested Interest
A website design company will have a higher invested interest in ensuring your small business website is operating properly and seamlessly at all times. Your live website showcases your website design company's capabilities, acting as an excellent selling tool for them as long as your website looks great and operates correctly. Therefore, it is in your web design company's best interest to ensure your website is reliably available and error-free.
2. Reduces Risk of Update Conflicts and Down Time
As with any website, your small business website will need regular server updates to stay protected and operating well. However, these updates may not always be compatible with your website software. In order to avoid downtime, it is important that your web hosting provider is aware of any conflicts before applying any change. Additionally, if your web designer is maintaining your website's code updates and web security as well as handling your web hosting, they can coordinate the server updates to strategically maximize compatibility and reduce the risk of potential errors.
If your web hosting provider did not build your website, they likely will not know the software versions and plugins your small business website is using. To help reduce the risk of downtime, it can be a good idea to host your website with your web design company.
3. Saves Time on Update Requests
When owning a small business website, there are occasions where you may need to change content or site functionality that require updates at the server level. By using the same company to both design and host your small business website, you can ensure your update requests are completed as quickly as possible and avoid any communication errors between multiple parties.
4. Avoids Pointing Fingers
In the unfortunate situation where an error does occur on your website, as a business owner, it's very difficult to determine if the error is related to a hosting or the website's design and associated systems. Frequently, we hear of business owners reaching out to their web designer for the issue, who then says it's actually a hosting problem, or vice versa. This wastes precious time bouncing between support teams to find out who is responsible and who can help resolve the issue.
If the same company is handling both the website design and hosting services, you need only make one call to get the issue resolved.
Design and Host Your Website with Igniting Business
Hosting your small business website with your web design company can reduce risk and allow you to spend more time growing your business instead of coordinating multiple vendors. Of course, it's always critical to ask the right questions to understand the depth of services your vendor offers, especially as it relates to web hosting and design. If you're confident in their abilities in one area, but unsure in the other, consider requesting references or client testimonials before making a purchasing decision.
At Igniting Business, we exclusively offer web hosting packages to our web design clients to ensure all of our clients' website needs are met. To learn more about our website design and web hosting services, or to schedule a complimentary consultation, contact us today!