2 minutes reading time
(400 words)
4 Blogging Tips to Help You Increase Your Blog's Traffic
Blogging is a great way for businesses to gain customers by covering more in-depth topics and getting creative with how-to entries and other specific posts. However, creating quality content that your customers will want to read is not always the easiest task. If you notice your blog isn't receiving as much traffic as your other online methods, there are a number of reasons that could be contributing to the lack of views. Below are a few tips to help you get your blog back on track.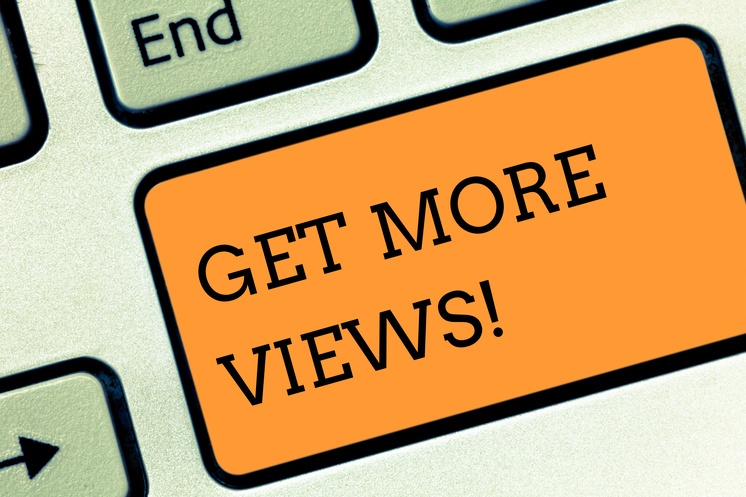 1: Focus on a Specific Subject
Blogs are often a great melting pot of topics, but if your blog is meant to be geared towards one subject or industry, it should remain that way. For example, if you own a clothing store, your posts should be about the fashion industry or what's going on in your store. Going off-topic and straying away from your blog's original premise, even if done unintentionally in posts, is enough to turn readers away.
2: Use Keywords
You want your small business blog to be found by consumers as they're searching online. The goal of SEO, or Search Engine Optimization, is to do just that – gain visibility for your small business website including your blog. While it's not a good idea to go overboard with the keywords, often known as keyword stuffing, focusing on a couple to use in posts will help with SEO efforts for your blog and therefore be found and viewed by others more often.
3: Quality over Quantity
When blogging, as with anything else in content marketing, remember quality is key. It's better to have fewer posts that are well-written as opposed to many entries that are lackluster. Post quality entries relevant to your business and/or industry, not just filler posts packed full with keywords.
4: Use Appealing Images
These days, blogs can't sustain themselves only on the written word. Using images or visual aids is a great way to draw attention to your blog and hold a reader's interest. Not only should your words be crisp and professional, but so should the pictures you post. Use high quality images that tie in with the subject of your blog post.
Blogging is a great way to boost your online presence and should be included in your content marketing plans. For more information or to check out our blogging services, contact our SEO experts today!